16 Nov 2021
12 Steps to Success for Your Start Up Business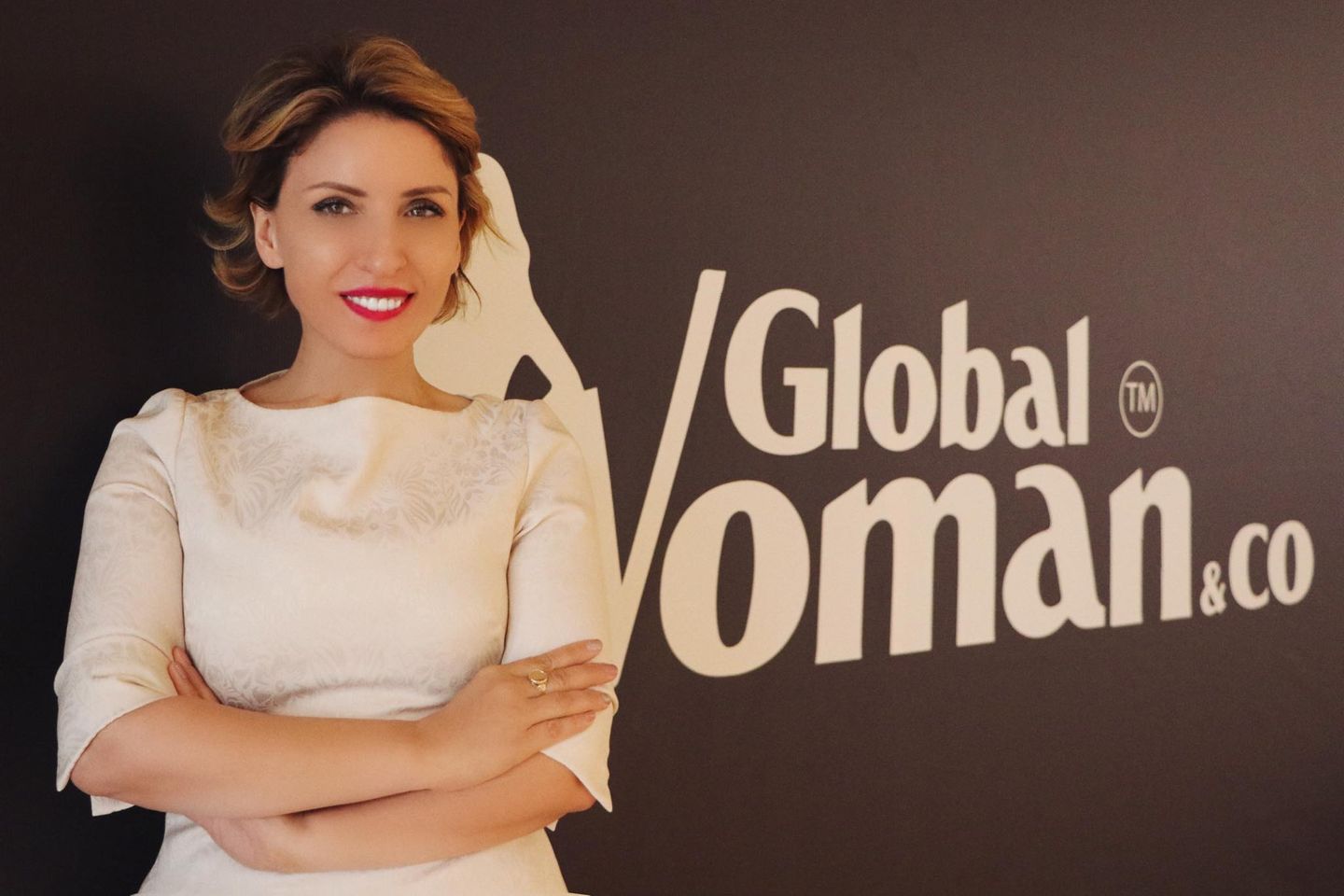 The essential checklist for every new business to ensure you don't become a start-up statistic.
It can often feel like everyone else has their careers mapped out, their journey into professional success well underway; starting from the beginning is a daunting prospect, add a new business to the mix and the word 'overwhelming' isn't strong enough.
In these unprecedented times, more people than ever are using this opportunity to reflect on 'what they want to do'; at this time of crisis many people are losing their jobs, so it's an opportune moment to change direction, adapt and build a business.
Here I have put together a 12-step guide to help you navigate creating a company, whilst ensuring you maintain a sense of self and purpose.
Mindset
You don't need to be great to start. Faced with the immensity of creating something from scratch, people find any excuse to postpone the next step of taking an idea and bringing it to life. This all starts with the thought process, the confidence in oneself to take the plunge. Like with many things, it seems scary and overwhelming facing the enormity of a new challenge, but don't wish you'd done it already and regret. Just go ahead and make the decision today, if it wasn't done yesterday, why not now.
Knowing yourself
You've done the hard bit, you've thought of a new idea, product, or concept, but how do you start the process of bringing it to life? Every business is created because their purpose resolves a problem or answers a question, but how can you help someone with your business if you don't understand the person you want to become from the journey? Who you are is as important as what you want to achieve, people often want to have more and do more; however, these are impossible without being, connecting with the highest level of yourself. In this way, you can understand what you want to achieve before you recognise how to achieve it. Remember, Be, Do, Have.
Know your vision
As you get to know yourself, your true being will create a higher purpose for careers goals. From this purpose, a moment of realisation occurs, and this is your vision. Creating the bigger picture is a challenge, where do you see your business growing, what are your ultimate goals? People are often scared to think about things on a larger scale or imagine too far into the future to escape disappointment; but if you're not scared, you're not thinking big enough! To avoid being overwhelmed by scale, decide your vision, and break it down into smaller goals, this allows for the optimism of quick success whilst attributing to the big dream.
Knowing the why
What drives us? It is vital to recognise why we are doing something, what motivates us? Money, fame, and success are not enough to stimulate you or maintain a successful company. Every start-up is born from a concept which either resolves an issue or answers a question, creating a formula that fills a gap and meets the needs of a desired customer. It is one thing to grow interest in your business idea, however retaining customers is as essential as capturing them. Sharing the story of your drive is a great way to connect with your consumers and put purpose behind your product. Not only will it allow for your business to become identifiable from its competitors, but it also ensures you maintain the drive and passion to grow your vision into the future.
Become more creative
Knowing who you are, and the purpose of your vision, makes you unique. Start-up success isn't just about following a ready-made formula dictating proven strategies to be implemented. Learning and adapting from these competitor success stories is key to maintaining individuality and imagination. Using ample amounts of creativity and innovation, you can encapsulate the best strategies into your business formula, as well as create some of your own. Research is essential at the start of any business venture. Analysis of similar business concepts and taking the most successful role models aids in building a strong initial vision from proven examples. Lessons from previous companies combined with your personality means you don't have to do all the inventing; you can build on those tried and tested models and insert innovative and creative ideas to make your own mark. Here are some practical actions:
Build a website
Having an online presence have never been more important, 71% of people (according to Forrester Consulting) start their journeys using a search engine to discover new products and services. Creating an absorbing website is essential, it should look appealing but mostly inform the user, highlighting who, why and what you are. When creating a web presence, ensure you are relevant to the consumer, but also make sure you are visible to begin with. Employing keywords throughout your website in text, headings and images will help you appear in front of the right people.
Include in an opt-in page
A website alone is not enough, without an opt in element, such as email, it's more difficult to track lead generation from the source. Data collection should always be front of mind when creating new information hubs for your company, at every stage a customer should be driven to sign up for an email or newsletter, building your client base and allowing you to access them throughout their customer journey. Useful tools such as ClickFunnels and InfusionSoft, help to build your sales funnels (see point 12) and design your conversion metrics.
Go out into social media Social
Going out into social media, which has become a key platform for businesses to communicate and connect with their consumers. Like opt-in pages, social media can build your email list and increase reach to potential customers. Social media management tools such as Hootsuite and Buzzsumo help track conversions and maximise SEO. Visual content has become one the most engaging forms of marketing, customers are increasingly seeking snackable content on social channels, which draw them into the brand story. Social media can also help produce user-generated content through shares, comments and likes, increasing sales and brand loyalty.
Create content
Without selling your brand story, how are customers going participate and connect with your brand? Customers no longer engage with marketing that makes them feel like they are being sold at; they want to be in control of how and where they consume information. Successful content not only promotes products it builds relationships, positions you as an expert, develops trust and increases loyalty, content can come in several forms, such as: - Blogs - Videos - Whitepapers - Infographics - Social media - Email newsletters Each piece of content serves an individual purpose and combines to achieve a goal, this can be both long and short term; results may not be measured in immediate sales but through engagement and interactivity. A combination of content formats allows strategy to span a customer's journey and communicate at every touch point, a mixture of informative pieces alongside promotional and user generated content supplants the brand within the journey.
Hire a bookkeeper
Stay ahead of most start-ups and think money early doors. When starting a business, people often skip detailing their financial business plan, it is essential to start your entrepreneurial journey knowing the process of finances and where your money needs to go. You can either do this yourself or hire a bookkeeper, get to know your numbers to ensure you make the right calculations and decisions with sales. Be aware that if you trade internationally, rules may vary with things such as VAT and tax, so make sure you have these discussions and do your research ahead of time to avoid costly and potentially legally turbulent issues.
Don't wait to start thinking about how to make money
Don't wait to start selling, making money as you grow is the best way to build your start-up. Many new business owners are nervous to spend cash before they've made any; however, this is vital if you want to build a customer base and create a viable product or service from the beginning. Once you have vision you can immediately test the water, you earn whilst you build the business and gain essential customer feedback. Growth and change are simultaneous, making adaptability and innovation part of your businesses core attitude and a fearlessness part of your personality.
Create a sales funnel
Your customer base, created from sales, followers and sign ups, helps to build business from warm and prospective leads. When an audience has shown an interest through interaction, you can use your sales funnel to ensure the customer journey is successful and engaging, emphasising the balance between growth and sales. Build your funnel from the beginning to ensure you are using all the data you have collected effectively.
Conclusion
When starting a new business, it can be tempting to dive in headfirst without checking how deep it is. Building your own company is an exciting and busy time, make sure you approach decisions with a clear positive mind, driven by your vision and utilise some of the best forms of communication. This will help keep you ahead of competitors and front of mind for your customers, which will in term ensure longevity for your business.
Click here to learn more how to start, scale and Go Global
https://mirelasula.com/think-big-and-go-global/
Watch the video here.
Clink here to follow Mirela's YouTube channel and get notified when new videos are uploaded.
https://www.youtube.com/watch?v=2rarwcE47Ag&t=25s
---
This article is brought to you by Mirela Sula, CEO of Global Woman
About Mirela Sula
Mirela Sula has worked in media and education for the last 20 years and has speaking experience all around the world. Her background takes in psychology and counselling, journalism, teaching, coaching, women's rights, and media training. Mirela is CEO and the founder of Global Woman Magazine and Global Woman Club.
Mirela will be speaking at the Business Show Excel London on Wednesday 24th November 2021 at 11.00am on Keynote Stage One. You will also find her on the Global Woman exhibitor stand B1780, which is near to Keynote Stage One.