2020 The Year of The Entrepreneur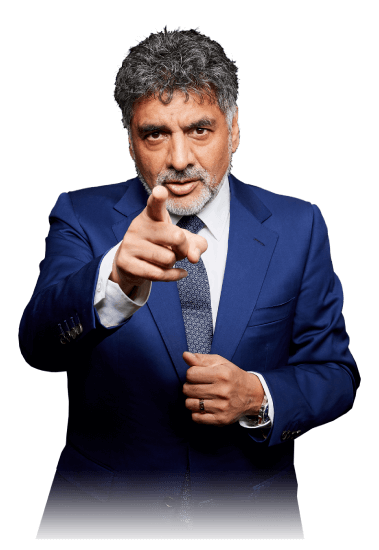 2020 has been the year of the entrepreneur, with more people than ever thinking about starting their own business. For many, entrepreneurship is a great career choice that allows for a better work/life balance and more income.
One of the growing areas of entrepreneurship is young entrepreneurs with around 450,000 16-24 year olds running smaller businesses in the UK. (Gov.UK, 2020) We take a look at some of the top young entrepreneurs of 2020.
In 2012, Francis founded Gymshark out of his parent's garage at the age of 19. Now the fitness apparel and accessories brand is one of the fastest-growing companies in the UK and is currently valued at $1.45bn. The 28-year-old Francis now has his eyes set on further expansion in North America and Asia in his quest to rival Nike or Adidas.
Anna Lowe is co-founder and Director of Partnerships at Smartify, a multi award-winning app described by New Scientist as 'the Shazam and Spotify of art'. Using image recognition technology, Smartify lets museum audiences point their smartphones at a piece of art and tap into its rich history. Lowe created the app as a way to engage younger audiences in museums.
3. Anders Krohn, Adrian Franklin and Oliver Nicolini - Aula.
Aula is a Slack-like communications platform for higher education that aims to create a more engaged university environment. Educators are able to connect with students to enjoy discussions, share inspiration, and make sure everyone is engaged in their course. With direct messages and real time collaboration tools, Aula allows everyone to stay connected - like on a digital campus.
4. Jack Parsons - The Youth Group
Jack founded The Youth Group in 2017 after his experience of a difficult childhood and being neglected by teachers. The Youth Group is a collective of youth-led services that aim to help young people become greater, whether this is by developing leadership skills or learning the art of building a personal brand.
5. Emma-Jayne Parkes and Viviane Jaeger – Squid London
Squid London creates fully waterproof rainwear with a twist - when wet, white sections of the design magically transform into brightly coloured pictures. Their Squidarellas (innovative umbrellas that change colour as soon as the panels come into contact with rain) are stocked in 13 countries worldwide by retailers including the MoMA, TATE and the British Museum.
Sources:
https://www.gov.uk/government/news/support-for-young-entrepreneurs