15 Nov 2021
7 Steps to Take Your Business Global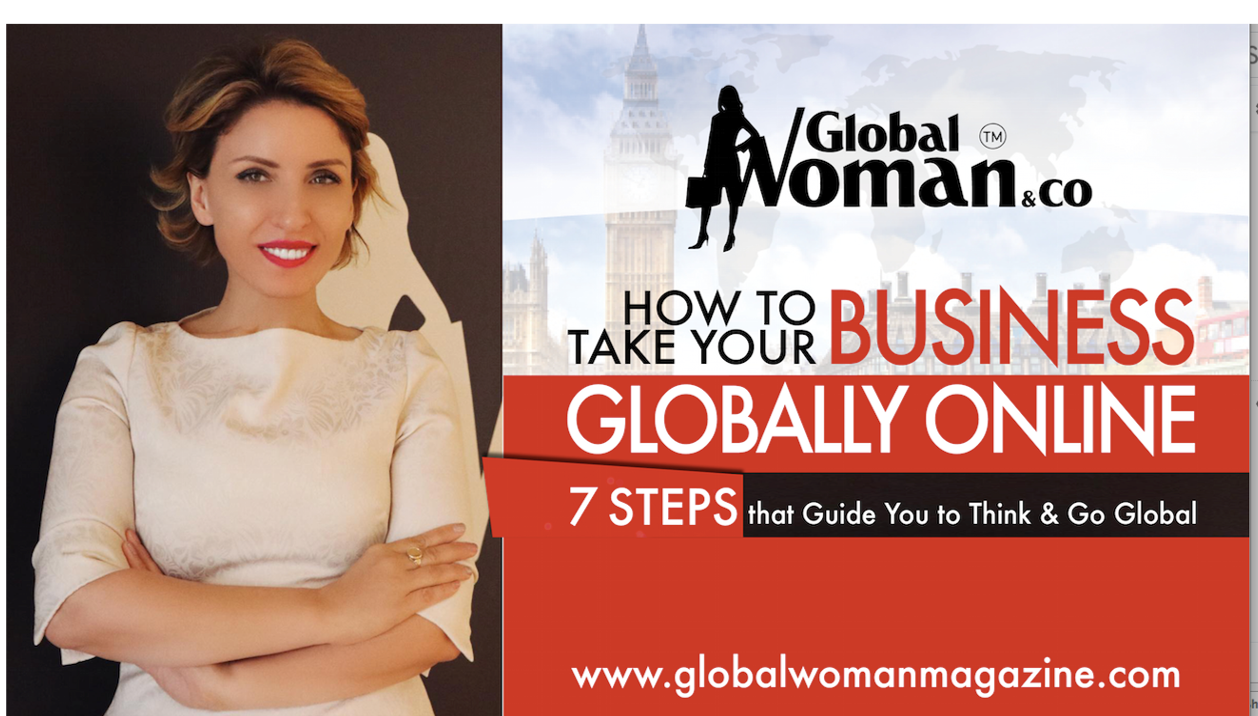 In the last 10 years while travelling around the world, I have met thousands of women with a big desire to grow, expand and go global. Perhaps you have wanted to launch your business earlier, or you don't feel you are prepared now. The good news is that you are still in time to start building your vision and a global platform. The opportunities are coming back!
If you start right now, you are in time to create a breakthrough and accelerate on your path, start developing your projects, grow your career, follow your dream, and feel fulfilled.
My name is Mirela Sula, and I help female entrepreneurs start their business, leverage it, scale it, and take it global. How do I do it?
These are 7 principles that I have applied to take my business global. It is a blueprint formula following the 7Ps that will guide you to master these steps.
Explore what is your purpose at this moment. How can we evaluate our purpose and how can you make it bigger and make sense at this time? This step is the most important one, without having a clear purpose, you can't have the clarity to change things that need to change in your life and reach your fullest potential.
We all are going through a time of uncertainty, which we don't have control over. However, we still have control on how we respond and how we turn challenges into opportunities. For this we need to make sure we feed the right "food for our thoughts" so we keep a powerful mind. At this stage we explore how you can tap into your inner potential by creating a healthy positive mindset, regardless of our circumstances. You will learn how to build a habit of progress and avoid failure, by finding your true power inside of you! By having a clear purpose, you then need a strong mind to support your vision. I always say "A Big Vision, Can't Sit in a Small Mind"
Learning how to build your platform can become a game changer for you and the world. If you don't have a following, but you still have a passion to change your life, then by learning how to create a platform, this will give you the power to be the reporter of your knowledge and to help others share their expertise.
Redesign your ideas and turn them into products. Many things that worked in the past perhaps need some redesign and different pricing in this new situation. Once you start building your team and your platform, then you need to explore all the resources that you have and add more services. Then you want to make sure that you take ownership of your products by creating your own copyright.
As you start building your online presence and your personal brand or if in business you start growing, then you need to make sure you create a good PR (creating a positive impact online & offline). Good PR helps you to build your credibility by cultivating a positive reputation with the public, through various communications, including traditional media, social media and in person engagements.
This is my favourite topic, and this is the best time ever for you to write a book. We all have a book inside of us. We all have stories, experience, and unique talents. Have you been thinking how you can use this time of crisis and turn it into a time for writing a book? In my book bootcamp, my ladies usually write their book in two weeks. We are not talking about you becoming a writer here, but there is a difference between being a writer and an author. At the Business Show, I will share a few secrets that can help you start immediately and get results.
Once you have a clear vision, determined to follow your purpose with a strong mind, a powerful team, and great services, then you want the world to know more about you. This is where public speaking can help you move to the next level. This time is perfect for you to get more exposure and visibility. I have built my empire based on this mantra "If you want to empower a woman, give her a microphone"! Getting that mic and putting yourself in front of your audience helps you to build your confidence, get out of your comfort zone, build great communications skills, create new relationships, get the message out there in the world and bring more income for your business. Public speaking is a fast-track path to help you go global!
This is designed to give you the opportunity to position yourself as an expert in a big audience, or within your workplace and start creating more branding awareness about what you do and what you want to achieve. Clearly it helps you to strengthen your purpose and follow the right steps to make sure you reach it.
If you are interested to learn more, email: mirela@globalwomanclub.com
Apply to join the Global Woman Business School HERE
---
This article is brought to you by Mirela Sula, CEO of Global Woman.
Mirela Sula will be speaking on Keynote Stage One at 11.00am on Wednesday 24th November at The Business Show, Excel London.
You can meet her and others in the Global Woman team on stand B1780, which is near to Keynote Stage One.