Are Traditional Offices a Thing of The Past?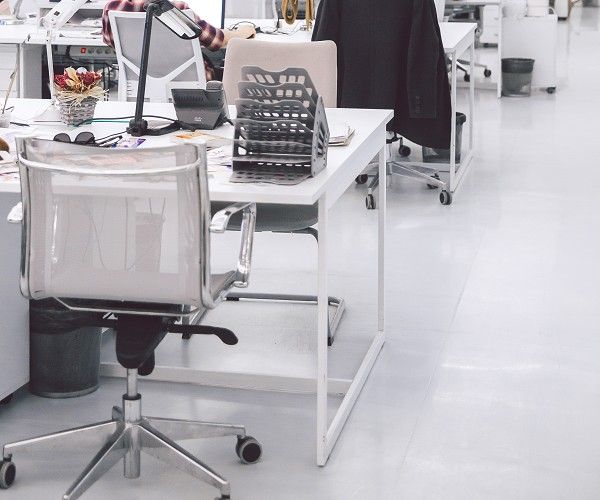 With the ongoing COVID-19 pandemic, an estimated 24% of UK employees are working exclusively from home, with many having worked from home since March. Businesses have adapted to this new normal and with the future being uncertain, are traditional offices a thing of the past?
With the ongoing COVID-19 pandemic, an estimated 24% of UK employees are working exclusively from home, with many having worked from home since March. Businesses have adapted to this new normal and with the future being uncertain, are traditional offices a thing of the past?
Working from home brings flexibility to staff and allows business owners to cut costs on office spaces, utilities and amenities. With the amount of technology on offer, it has never been easier to keep in touch with colleagues and collaborate effectively. It means employees can meet childcare needs and reduce commutes, allowing them to fit their work around their personal lives. Without the distractions of the office, many workers find they are able to concentrate more easily and are more productive. Although it is harder to monitor performance, so employers must have trust in their workforce.
In April 2020, statistics released by the UK's Office for National Statistics showed 49.2% of adults in employment were working from home, as a result of the social distancing measures introduced in response to the coronavirus pandemic. With many workers continuing the home working trend as coronavirus lingers, Installation and Refurbishment Solutions (a family run boutique work-space fit out company) has encountered tough challenges forcing them to adapt to the new way of working.
'The bulk of our work is office redesign and refurbishment. We were naturally concerned when we visited one of our projects in The City as we were greeted with office upon office totally empty. We had to slightly alter our model to discuss with potential clients that we can redesign and refurbish their offices to ensure safety and give encouragement when their staff return to the office. Also, we are in discussion with a number of landlords and advising them that Cat A + fit outs to their vacant offices should be carried out to attract tenants.'
Offering affordable and reliable IT for everybody, 18iT was in a perfect position to adopt the home working culture. After installing home network facilities and empowering the workforce, 18iT was ready to embrace the change.
'Opening in Sept 2019, one pandemic, one recession and with no fixed monthly income, it's easy to focus on the negative. However, 18iT enjoys doing things differently, with a cup of tea and some rock'n'roll jumping into action to help other businesses succeed. With innovative thinking about fixing issues impacting business, no hard selling, connecting, listening and solving blocking points. We have installed Home Wi-Fi, new office networks, moved businesses from local data to Microsoft 365 and transformed businesses from desktop PCs to laptops, empowering home working. Was this planned – no, has it shown we can help yes!' - Paul Crocker, 18iT
However there are still many benefits of working in an office. Remote working doesn't allow for the same levels of interaction, with many workers feeling more alone than ever before. Getting hold of your colleagues can be more of a challenge - what was before a simple conversation across the desk is now a phone call or email which might not get answered straight away.
It's much harder for employees to 'switch off' – with their homes now being the place they work and the place they relax. This also means that many employees are working into the evenings and weekends, finding it hard to distinguish the difference between working hours and non-working hours.
Life Force Hub provides business training and matches business mentors to those who are looking to start or grow their business. Commenting on the home working lifestyle Founder, Jason Maskell says 'the COVID-19 pandemic has caused a number of problems for nearly all businesses and here at Life Force Hub we have had to change the way we are working and supporting our local Start-Up's and Small Business entrepreneurs.
Losing that face to face connection has been hard, moving to video calls has allowed us to still connect with business partners and those we support, we get to hear and see but the passion from the conversation can be hard to come across so we ensure we truly listen and give the other person the time they deserve. You may be at home on the call but there is still no excuse not to be 100% focused.'
After the pandemic is over, it's likely that the traditional way of working will be changed for good. With employers offering more flexibility, agility and independence for their workforce.
'Having personal interests in several businesses and also consulting to businesses in various sectors, I have personally experienced and felt the havoc COVID-19 has caused to many businesses. Some businesses generically excelled throughout the initial lockdown and some came to an absolute halt. You may have heard this before and may have heard it many times, but it is very true. Those businesses that were ready to adopt and change were the ones that survived. As business owners we can be sometimes too set in our ways, we can be too comfortable in what we are doing that we forget to innovate. Every business regardless of how big or how successful has room for growth, we should always be exploring ways of doing things differently and working more smart.' Abid Khan, Abid Inspires
Just as we were all plunged into this pandemic, experiencing the same challenges and unprecedented measures, we'll all come through this together. It's important to help one another now more than ever, and it's comforting to see demonstrations of kind acts being made across businesses big and small.
One thing is for sure, office working won't be the same for many businesses, and the home working culture is set to remain; at least for those businesses that can continue working remotely with little to no impact on their bottom line.