27 Apr 2021
Are Workers Ready for the Return to a Working World?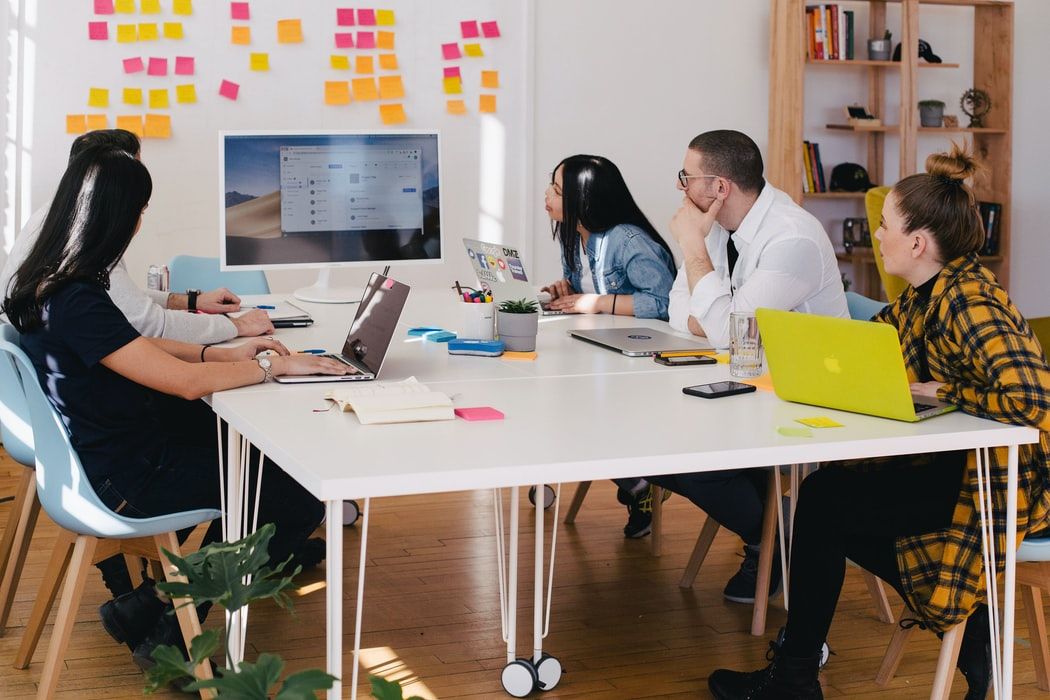 The improvement of today's technology is making it evermore essential for businesses to stay relevant and keep up to date with the changing times. Emerging technologies also creates the need for a workforce with the necessary skills. The current workforce of today however, has a growing gap between the skills they have, and the skills they require for employers.
In fact, a survey conducted by PwS of the UK workforce, found that 30% of workers within the Midlands feel that their current job could be made outdated within the next five years, due to advances in technology.
Retrain & Reskill
While this may be a scary thought, there are still many hopes for the UK workforce. The introduction of the Government 'Skills Acceleration', The Lifetimes Skills Guarantee, and many companies introducing upskilling initiatives, provides an abundance of opportunity for you to retrain and reskill.
Whether you are reskilling for a new job or to improve your skills in your current role, you won't be alone in this. In fact, 39% of people strongly believe that learning a new skill or re-training will aid them in being employable.
Interestingly, 40% of people in the 'Upskilling Hopes and Fears' 2021 survey, mentioned that they thought technological advancements would improve their future job prospects. The survey also found that women are more likely to report feelings of nervousness in the wake of the possibilities the future working world would hold for them, and (in contrast) that four out of five workers are actually keen to learn new skills to give them better success in their job.
Keen to learn more?
Major corporations such as Microsoft and subsidiary LinkedIn, have announced their intentions to aid employers and job-seekers in improving their skills. This follows their successful introduction of the upskilling program launched last year in the midst of the pandemic. These companies report to have helped over 30 million people gain access to digital skills, which exceeded their goal of 25 million.
The fields which are in more demand for upskilling were reported to be, digital capability, use of excel, entrepreneurialism, job interview skills, and CV writing skills. LinkedIn provides free 'LinkedIn Learning' for most of these, although the next stage of the initiative will put many workers in the position for better job prospects by setting out a foundation for a skills-based economy.
LinkedIn's Plan
LinkedIn plans to aid 250,000 companies around the globe to make skills-based hires this year through new and existing hiring products. They are going to provide new ways for job seekers to demonstrate their skills, and new tools for employers to connect with their potential candidates based on skills. Some of the new introductions include:
Skills Path - helping companies hire based on set skills. This will aid employers highlighting potential candidates through bringing together Skills Assessments with LinkedIn Learning.

Impressive Profiles - LinkedIn plans to allow it's users to create a more personalised profile, with features which aid them in sharing more information about themselves in an interesting and engaging way.
If you want to find out more about how you can retrain your workforce, retrain for a potential job change or retrain as an employee looking to learn new skills, look no further than the Retrain Expo, running alongside The Business Show, Europe's largest business event for SME's and start-ups taking place on the 24th and 25th of November at ExCel, London.
Register for your free ticket and explore more here.
Sources:
https://www.eastmidlandsbusinesslink.co.uk/mag/featured/30-of-midlands-workers-think-their-job-will-be-obsolete-in-the-next-5-years/
http://hrnews.co.uk/more-than-80-of-workers-seek-new-skills-to-make-them-job-ready-in-a-post-covid-world/
https://backendnews.net/microsoft-linkedin-enter-second-phase-of-upskilling-initiatives-to-help-job-seekers/