Are You Looking For A Pandemic Resistant Brand?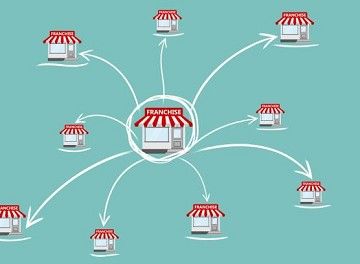 The sad news is that almost 650,000 people have lost their jobs during Covid-19 pandemic so far, that is one in 20 people in the UK.
The sad news is that almost 650,000 people have lost their jobs during Covid-19 pandemic so far, that is one in 20 people in the UK. Life in the UK has largely been put on hold due to the Covid-19 pandemic, which has hit businesses and their employees hard.

This is a time of uncertainty for most but for others is seen as the right time to take bold and calculated risks.
Whether you are considering franchising your existing business as a way to expand or you are thinking of purchasing a franchise at this time, it is good to know that some businesses do well even during a pandemic!
Franchising Could be the Way to Take Control of Your Future

Many people are now asking themselves "Am I living my best life", and for many the answer will be no. Both business owners and those seeking a new business venture are now seriously looking to make life changes.
So, is now the right time to plan the next stage of a business expansion, or to purchase a franchise? The short answer is Yes—because it is always the right time to plan and/or invest in a business
As a Franchisor, no matter where you are on your journey, franchising a business can help to supercharge business growth.

Looking to Buy into a Pandemic Resistant Brand?

While many businesses have struggled, there are a few industries out there who have been less affected by the crisis and we have seen a significant boost in sales of Franchises in these sectors.
So if you are thinking of owning your own franchise a strategy might be to research which businesses are doing well during the current pandemic. Here are some of the industries that are thriving during the COVID-19 outbreak:



Takeout and Delivery


E-Commerce


Technology


Cleaning Services


PPE


Remote Fitness Instruction


These and many more services and products seem to be what people are leaning on during this time of uncertainty.
Many people have been furloughed, or had their hours reduced and are working from home. What better time to think more about starting a business.

Franchising is it Recession Proof?
In reality, no business model is recession-proof. Recessions affect every aspect of the economic system. However, franchising has often been described as recession resistant.

While franchises may still suffer in a recession – they have proven to be far more secure than independent business ventures due to their proven business model, established brand, expertise and experience.
Franchises are believed to be a far more stable and better performing option than other types of businesses.
Franchising the Future Looks Bright!
Whether you are at home furloughed, you have lost your job or at risk of losing your job you may now have decided that the 9 to 5 life style isn't for you. With more time on your hands you will have time to fully research the Franchise opportunities that are out there.

Franchising offers you the chance to reinvent yourself and your future career and provide you and your family with more flexibility and earning potential.
Starting a new business may seem risky, but with a franchise you have some security as you will be buying into a proven concept and the Franchisor will already have gone to the expense of investing in branding, marketing and putting systems in place.

Article written by: Paul Mitchel, Managing Director of Accentia Franchise Consultants.
Accentia are a multi-award-winning international franchise consultancy with over 35 years of experience. We supply you with everything you need to successfully franchise your business, from documentation to advertising to recruiting your franchisees for you. Our goal is to make turning your franchise ideas into a reality, as stress free as possible and dramatically increase the likelihood of your franchise being a success.

To learn more about franchising with Accentia contact them on:
Tel: 0800 7720 007 Email: info@accentia-franchise.co.uk