27 Sep 2023
How to Become a School Supplier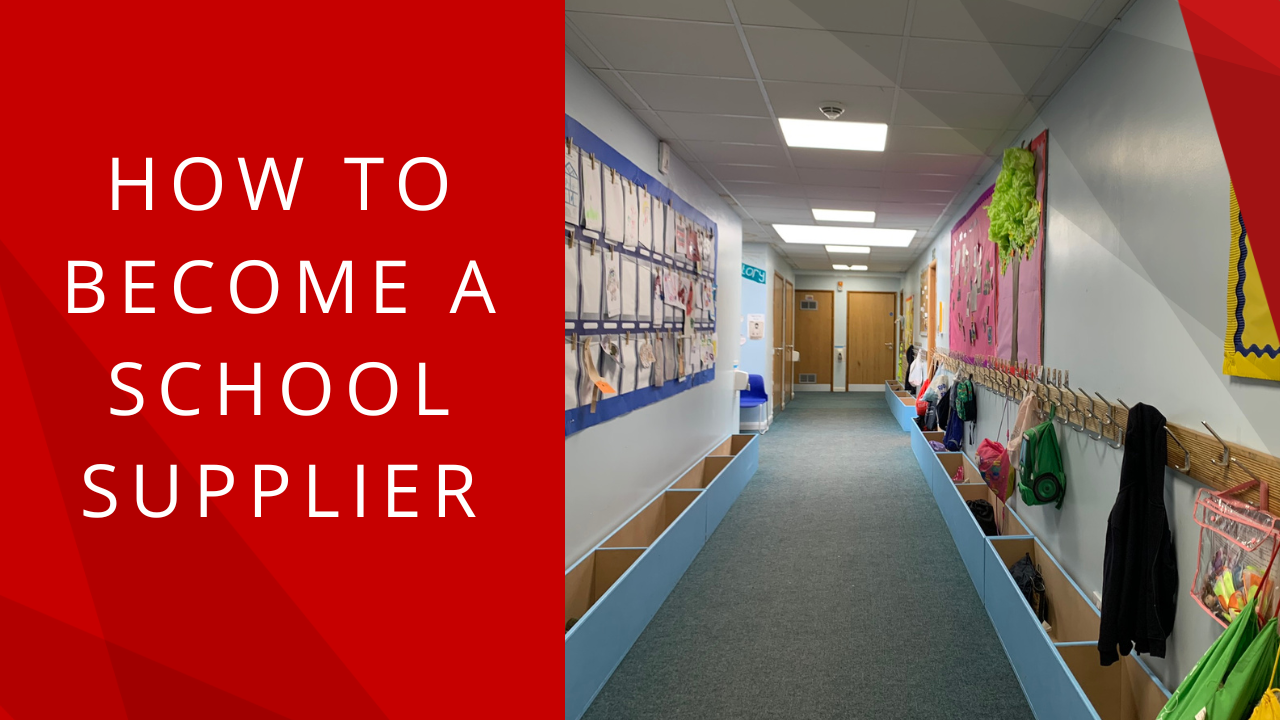 Are you wondering if the UK education sector could be your next target market or how to become a school supplier? If you are looking for ways to generate more income for your brand, selling to schools can be highly lucrative. Many company owners put off selling goods and services to schools because they are unsure about where to start or fear their efforts won't be successful. However, there are many great reasons for selling to schools if you aren't already – the UKs £2billion plus annual education budget is just one of those reasons.
The Benefits of Selling to Schools
There are many great benefits of selling to schools, whether you provide playground equipment or office equipment, technology solutions or fire solutions, school uniform or school trips – schools need you! Schools are businesses themselves and their buildings and operations need to be met by relying on the best trade suppliers and professionals available in their communities.
Schools can work with who they want – quite simply, if your product or service is good enough, they will buy from you.
By selling to schools you can secure regular, timely payments. You may not need to wait as long to be paid as you think when supplying your product or service to schools. In fact, schools are legally obliged to pay their suppliers within just 30 days.
Highly lucrative. Many suppliers worry that they will need to lower their prices to win customers from schools. However, many schools are looking for value rather than reduced costs when they are looking for suppliers to buy from. This means selling your products to schools can be very profitable.
Schools tend to purchase two kinds of products and services. These include educational products and services that are used to enhance the learning process and non-educational products and services which schools need for their day-to- day operations. By selling high-quality products to schools, you can create long-lasting mutually beneficial relationships with these educational establishments and therefore create a permanent revenue stream. The word-of-mouth process can result in a large number of educational organisations choosing to do business with you. Over time, you could establish yourself as a leading supplier of products and services to schools.
Who Makes the Purchasing Decisions in Schools?
In a primary school, the headteacher normally makes the final decisions on purchases. However, they often receive advice from senior staff like coordinators and year heads. Secondary schools tend to have multiple decision- makers, with the headteacher normally signing off on larger purchases. These schools normally have the highest budgets. Each secondary school department is normally allocated an annual budget. Many secondary schools have business managers who are the main financial and administrative points of contact. They work with headteachers to ensure budgets are allocated effectively.
How Incensu Can Help?
Incensu hosts the National Register of Education Suppliers and can help if you want to sell products and services to the education sector. They have a rich understanding of the UK education industry and are specialists in helping suppliers to reach customers in primary, secondary, independent, and special schools, nurseries, colleges and universities. They have strong, long-term strategic partnerships with a wide range of leading education organisations, exhibitions, and publications and can help you meet your targets via powerful
email and social media campaigns.
Why Should I Join the National Register of Education Suppliers at Incensu?
There are many benefits attached to joining an education supplier register. Becoming part of such a register can add credibility to your brand, create more exposure and ensures your target customers can easily find you online. The education market is highly competitive, and this means it's essential to get the visibility that you need if you want to experience success in this sector. Incensu is the central hub for all UK education suppliers offering a wealth of videos, supporting materials and dependable connections for businesses whatever
stage you are at in your growth as a school supplier.

Discover more at incensu.co.uk