30 May 2022
Clearpay expands in-store payments by adding UK SMEs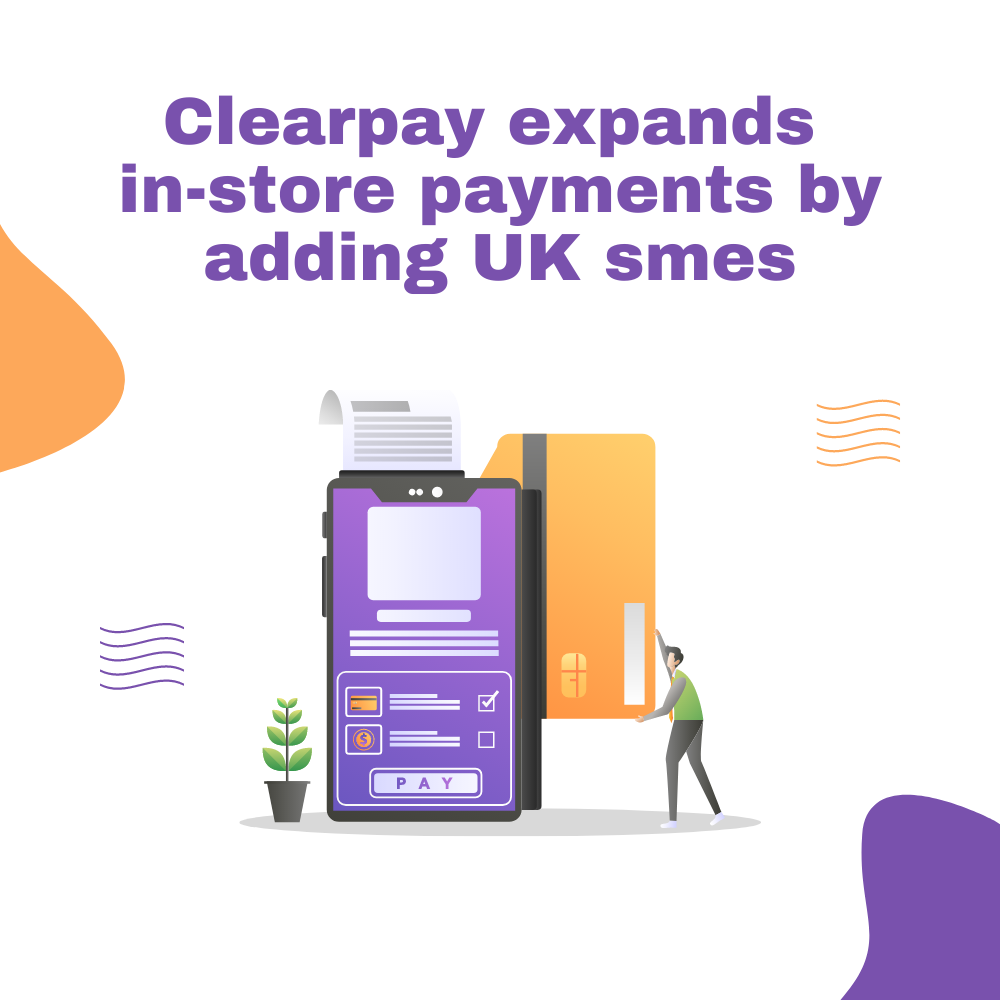 Buy Now, Pay Later company Clearpay, has announced its expansion to in-store payments by adding small and medium enterprises across the UK, to its offer.
The European brand of the Australia-based company Afterpay first launched its in-store product in November 2021, providing customers with the opportunity to pay for goods in four instalments. The service was introduced to large merchants, but the company is now looking to expand it towards SMEs across the UK to enhance sales and boost its popularity.
Customers who shop at SMEs will be able to use a virtual, contactless Clearpay card, similar to the one designed for online use, and pay for purchases in interest-free instalments.
During its three-day sale event, Clearpay Day, SMEs saw an uplift in sales of 32% and a 33% increase in new active customers, demonstrating the love that Clearpay's three million UK customers have for shopping small.
Rich Bayer, Clearpay's UK Country Manager, said: "Clearpay has become an important sales channel for our UK merchant partners, the majority of which are SMEs. Last year, we generated £69 million in net economic benefits for our SME partners, who are the lifeblood of our community. With initiatives like our in store solution and Clearpay Day, we're delighted to play our part in helping SMEs continue to grow and become even more profitable."
Currently, in-store payments account for around 10% of Clearpay's omni-channel merchant total volume, and this figure could rise by introducing additional merchants to the company's payments ecosystem to especially cater to the younger demographic, including Gen Z and Millennials.