Exhibitions: What Are You Doing to Generate ROI?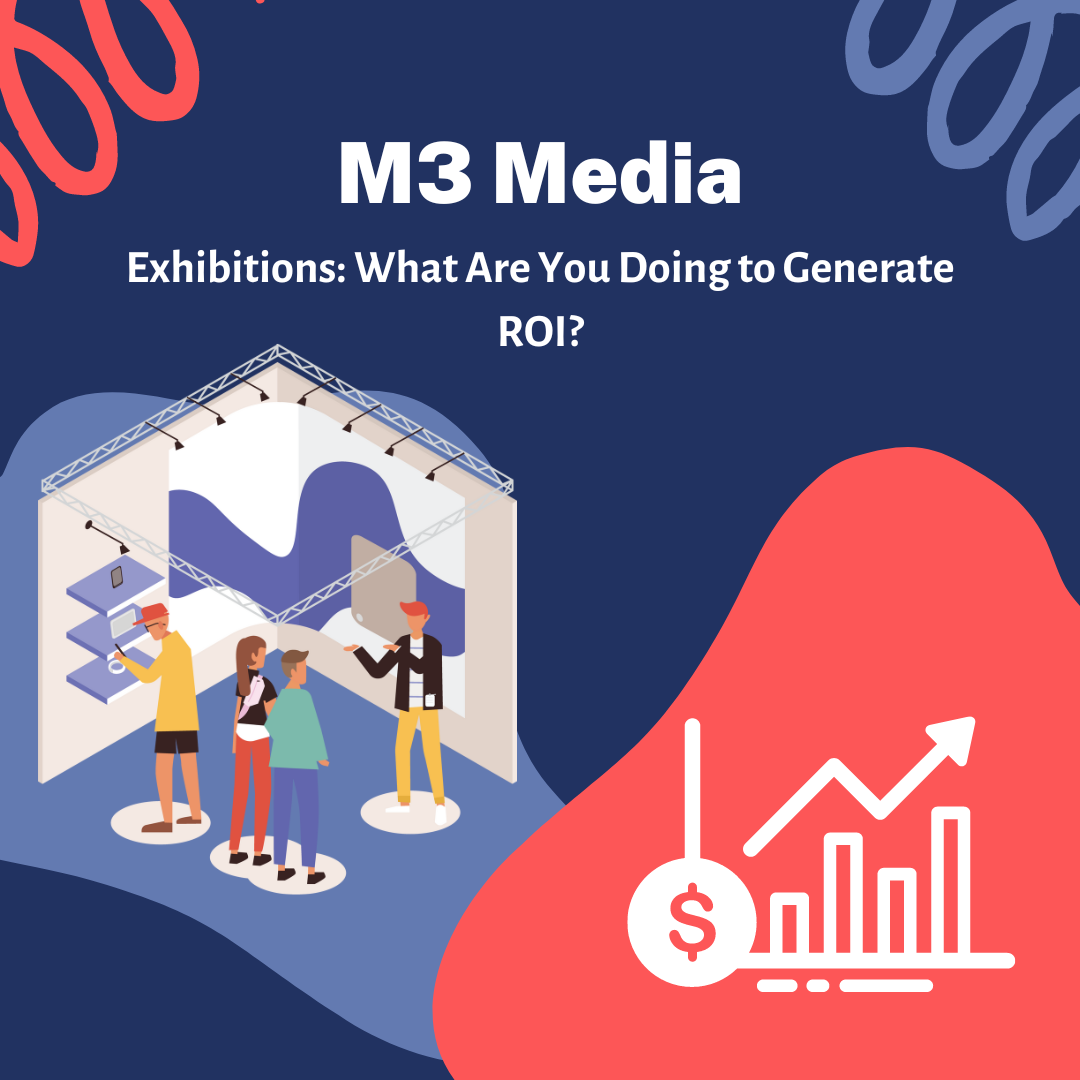 It's one thing to attend an exhibition. But too many salespeople and business owners are guilty of forgetting about the most important thing that's at stake when they do.
ROI, anybody?
It's a simple fact of life that can elude even the most seasoned of us. But it all comes down to this… Justifying return on investment takes more than swapping business cards and seeing if anything sticks.
It's the same concept as going to networking events or networking digitally on LinkedIn. There are rules of engagement. It's similar to piecing a jigsaw together to create a whole picture. And there's more to it than just turning up on the day, without laying any foundations beforehand.
So, it's worth putting in some serious pre-sales proactivity. After all, times are turbulent and purse strings are being tightened. This means that ROI isn't just an added bonus if you're taking time out of work and running up expenses to attend an exhibition. It's non-negotiable.
And content marketing can be a powerful way of laying the foundations for success at exhibitions, before you've even left the office.
A Contemporary First Line of Attack
The thing is that exhibition ROI can suffer when salespeople fail to reach out and make a connection with their target audiences in a meaningful way. And truthfully, exhibition visitors in 2022 don't want to be weighed down by bags of brochures. It's a bit 20th century. And it flies in the face of any sustainability credentials.
Whereas content marketing is a more powerful way of getting pre-booked meetings, because it –
Educates, entertains, and informs
Isn't overtly salesy
Provides your prospects with ideas and opinions about the things that matter most to them
In short, great content – whether it's on your blog, on your social media platforms, or in a digital publication – is a compelling opportunity for you to offer expert, authority boosting commentary. And it's a clever pre-emptive strike for reaching out to target prospects ahead of the exhibition.
How the Content Can Win the Conversation
When your competitors are sending out samesey, spammy bulk emails badgering anybody to meet them, content is a powerhouse tool for cutting through the racket.
It is a more progressive approach to 'spraying and praying'. And it uplevels your competitive edge, enabling you to attract attention for the right reasons, rather than being ignored with the rest of the pack for the wrong ones.
There are few more effective ways than content to start conversations ahead of the exhibition. And once those conversations start, they continue to unfold during the show, carrying on long after the exhibition is over.
Head to www.m3publishing.co.uk to find out more.