Is Innovation Starting To Slump?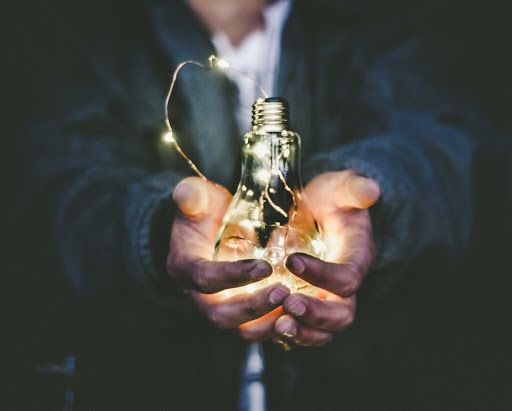 Innovation isn't something that happens overnight. It takes time to mould an idea into a reality, and for most large corporations it can take years to implement change. With so many businesses saturating the market, innovation is key to standing out from the crowd.
We've all seen innovation evolve, take mobile phones for example, we've gone from small handheld devices, flip-phones to slide, and now large touch screen devices for those all important 'cinematic moments on the go'. As market leaders, Apple and Samsung are head-to-head in trying to capture the most market share through un-boxing events, however with minor improvements on internal features such as camera, battery life and displays, it seems innovation is slowly starting to slump.
Samsung has significantly improved their new fold range, featuring a selection of devices with front and back displays which fold into a phone or tablet like device. The initial launch saw Samsung rush to market creating a backlash of issues for the mobile giant. Many users had mistakenly peeled off the protective film on the tablet-like display causing the screen to break, manufacturers at the time also reported the folding screens could only be opened and closed around 100,000 times without breaking (based on laboratory tests), quotes the BBC. As Samsung raced to become a leader in mobile innovation the costs of a faulty release saw quarterly net-profits drop 57% following a postponed launch.
With the right research and time, innovation can definitely payoff. Take PlayStation and Xbox for example. Typically new gaming consoles are released every four years, and 2020 falls on the year Sony launches their new PS5 edition and Microsoft delivers their Xbox Series X console. Whilst both devices offer similar features, in terms of 4K gaming experiences, powerful processors and a range of storage options, the marketing campaign innovation really adds a differentiating factor. Xbox launched their 'power your dreams' campaign which saw a commercial featuring scenes from the popular game Halo, and a live stream of the launch featured online and projected from a roof in central London. Whilst the campaign was impressive it wasn't innovative or unique.
The pandemic has given a lot of businesses time to think, plan and develop. From Disney+ streaming service to Apple's next generation of arm-chip laptops delivering speeds faster than most computers, 2020 has definitely been a good year for business innovation. The Global Entrepreneurship Monitor (GEM) showed in 2019 the UK recorded its highest rate of early-stage entrepreneurship since the annual survey began 20 years ago. Even throughout COVID-19, the number of new companies continued to grow fast. At the end of September 2020 Companies House had 4.63m companies, up 120,257 from the end of June. Whilst this doesn't truly reflect innovation, it shows there is still a hungry appetite for new businesses and ideas, indicating a gap in the market for development of certain business industries.
Low interest rates, cheap property and an abundance of laid-off skilled workers makes business start-up an attractive avenue during this time. If you have a good idea fit for the times, now could be the perfect opportunity to begin an innovative enterprise.