Making your workplace work better - Culture in a hybrid world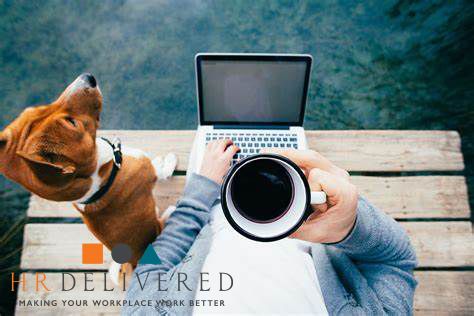 One of the big challenges facing many businesses right now is how to build and maintain company culture amongst remote and hybrid workforces.
Pre-pandemic, the culture would have been felt within a company's buildings. New employees would have been welcomed to the team, and been immersed in the culture just by being there. For many teams that has now changed with more people working remotely.
This challenge is stronger when the new employees are also new to the industry or the world of work generally.
What should organisations do?
Define the culture – Involve your people and ensure that the desired culture is going to support the organisational goals. Once defined this needs to be communicated, both through internal communications, as well as reinforced through people practices and policies.
During recruitment – Ensure those that are involved in recruitment are good ambassadors of the culture and understand the behaviours that are needed to support that culture. Utilise effective careers pages that showcase the Employee Value Proposition so potential employees are clear on what it will be like working there.
Get things off to a great start – As soon as a job offer is made it is time to start the onboarding process. Use of online portals are great for this as they help the new hire immerse themselves before their official start date. It is also a good idea to have a pre employment buddy, either the line manager or another member of the team who will be able to help them with all the questions they have.
Ensure that day one / week one runs smoothly. IT and other equipment should all be in the right place at the right time, and a clear plan should be in place. In a hybrid workplace invite the new hire to the office so they can immerse themselves. If fully remote ensure there are video calls set up to meet key people.
The role of the line manager – This is key. Ultimately engaged employees are ones that have a manager that they trust and have a good relationship with. The manager should regularily check in with all their employees, and are best placed to understand how they are doing, from an engagement as well as a wellbeing perspective.
Often employees are promoted into people manager roles, and therefore clear training and development for them is needed to help them be effective in their role.
The role of the team – Make it part of team members' goals and objectives to support new hires, this helps make them accountable for their success, and helps build relationships.
Great internal communications – This is not just a weekly email from the communications team, but is about involving employees. Be that in charity, environmental or Diversity and Inclusion initiatives, or utilising them to help solve business problems, depending on what the culture is.
Think about different communication approaches for those that are hybrid and those that are fully remote, to ensure there is no inequality and that those that are fully remote don't feel they are "missing out" by not being in the office.
Team together days – What used to be called away days, have now become Team Together days. These should be focused on teambuilding, creation of a strong team dynamic and getting to know each other.
And of course, make sure there are measures in place to evaluate effectiveness, and identify continuous improvements.
HR Delivered supports SME business owners through their range of innovative HR products and services that give them exactly what they need, when they need it. Visit us at Stand B1160 or www.hrdelivered.co.uk and find out more.