26 May 2021
Mark Wright, 2014 Apprentice winner, calls to highlight the huge shortage in digital skills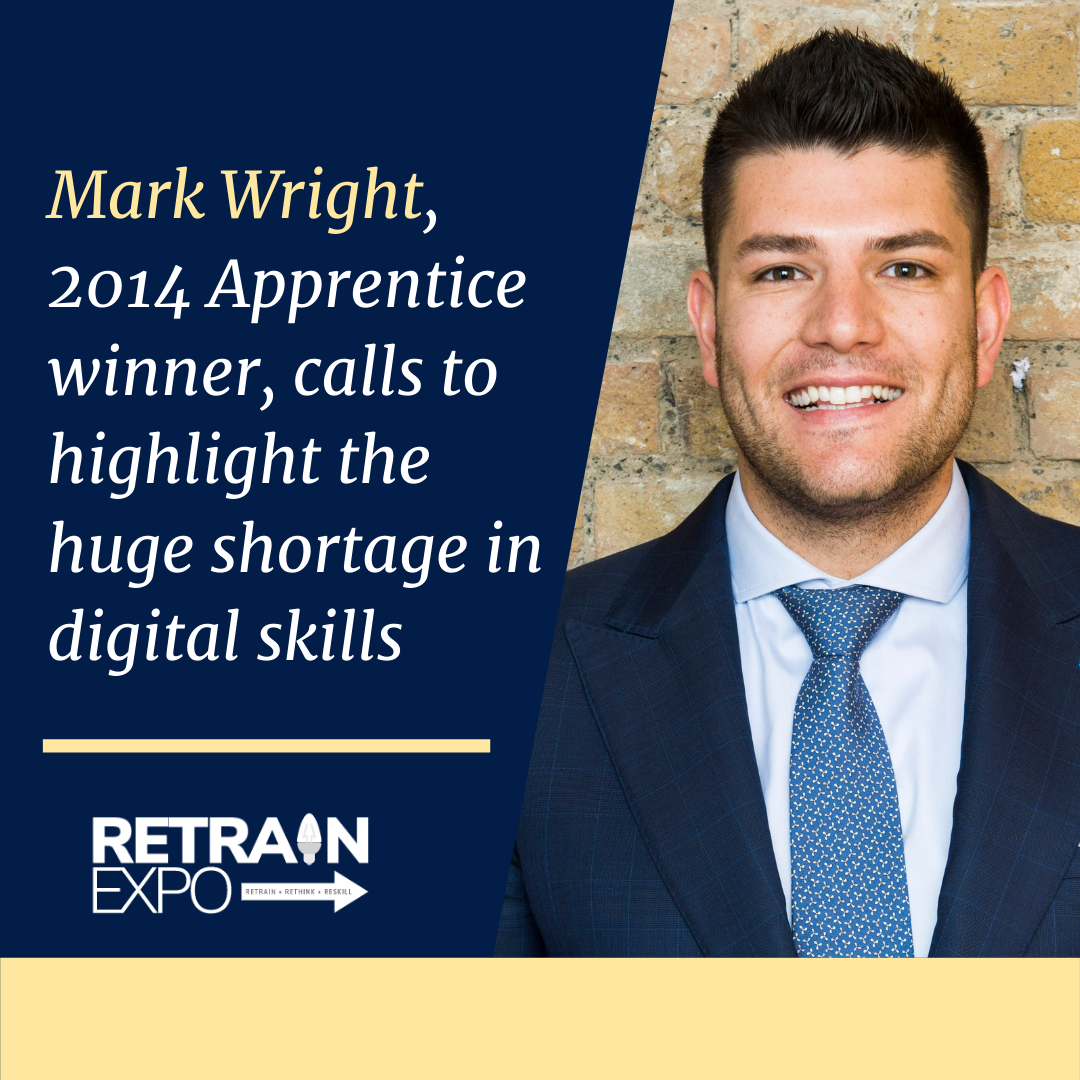 The 2014 Apprentice winner talks of his own experiences trying to find staff for digital skills roles in the current climate claiming: "Right now, I have 14 roles immediately available and over the last month we've had one application." This calls to the huge shortage seen from those who have the needed skills of today's market.
Mark Wright is now the director of Climb Online, which he started after his win of the hit BBC TV show. Climb Online is a Digital Marketing Agency that promotes UK businesses online and specialises in lead generation.
He also comments on how Facebook and Google have been long-standing platforms, which have been around for years, still see such a huge skill gap.
In fact, in mid June 2019 the UK Government conducted research into the current and future needs for digital skills. The research mentions that digital skills will become a requirement for most employment in the UK. With the ultimate entry-level digital skills including Microsoft Office and other productivity tools being commonly required.
It is mentioned that roles which require digital skills will pay on average 29% more than those which do not, with premiums on this increasing with each skill-set. Despite this, 40% of the population are lacking in the skills required to gain such jobs with higher wages.
Interestingly, LinkedIn announced 150 million new technology jobs set to be created in the next 5 years. With the increase in demand for digital skills, we have witnessed businesses and the UK Government left, right, and centre introducing new initiatives to aid adults in retraining to fit this shortage.
In fact, the UK government have promised a 'skills revolution' with their initiatives such as the 'Skills Accelerator' which include the 'Strategic Development Funds Pilot' and the 'Local Skills Improvement Plans'
Mark Wright also mentions he will be providing training for digital skills in the near future.
If you want to find out more about the skills you will need for tomorrow's job market, come along to the Retrain Expo, running alongside The Business Show, at ExCel London, on the 24th and 25th November.
Click here to claim your FREE tickets!
Sources:
https://www.gov.uk/government/publications/current-and-future-demand-for-digital-skills-in-the-workplace
https://www.burning-glass.com/research-project/uk-demand-digital-skills/
https://blogs.microsoft.com/blog/2020/06/30/microsoft-launches-initiative-to-help-25-million-people-worldwide-acquire-the-digital-skills-needed-in-a-covid-19-economy/