How are You Maximising Opportunities After Attending an Exhibition?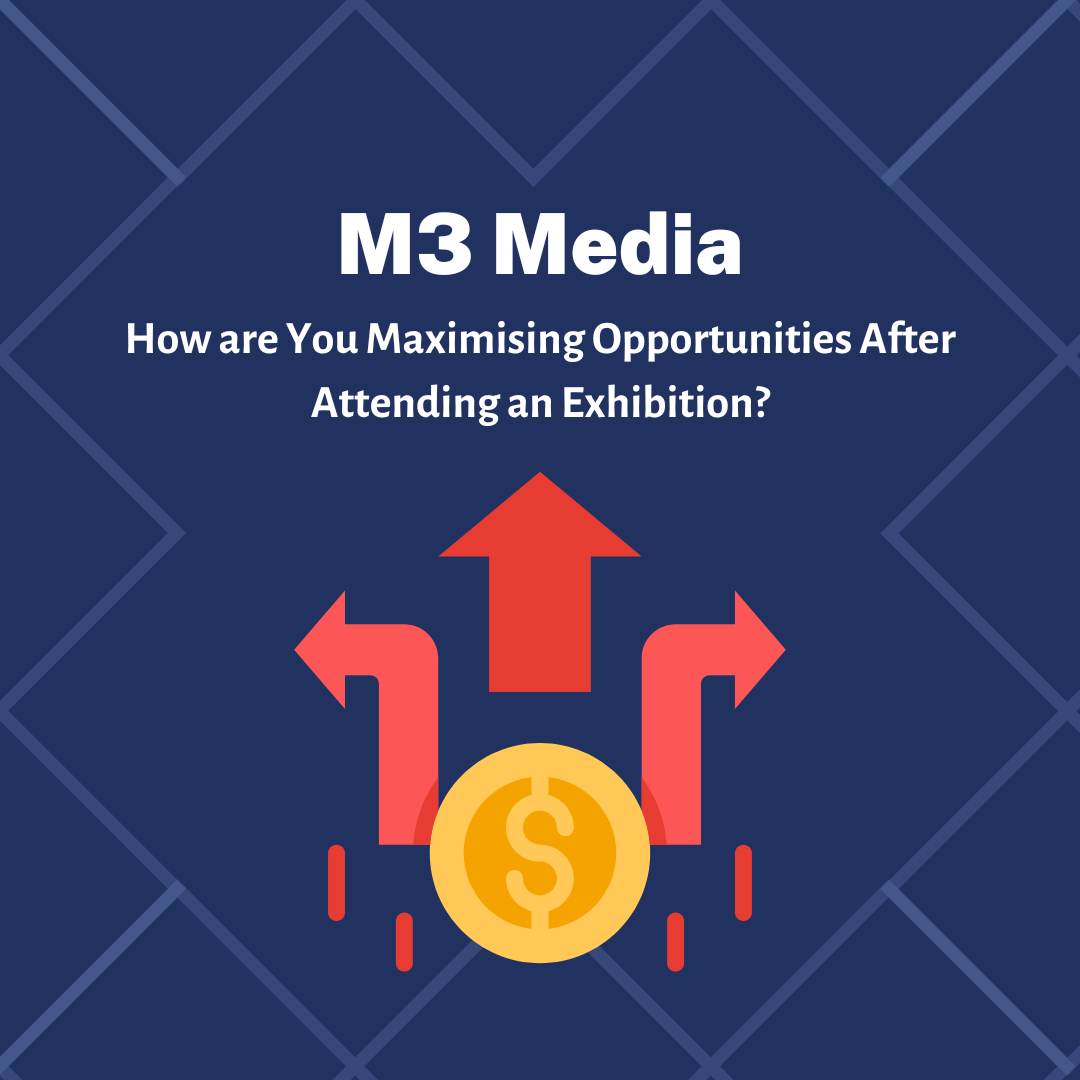 Coming away from an exhibition with a clutch of leads is highly satisfying. But what you do with them is even more important. So, it's savvy to have a follow up plan before going to an exhibition. Otherwise, it's too easy to get sucked straight back in to the daily business afterwards, while your leads get colder and colder by the day. This defeats the object of attending in the first place.
So, what's an effective strategy for maximising the potential golden eggs you've generated during your time at a show?
Prioritise Your Leads
Make swift contact with any low hanging fruit first. It's crucial to strike while the iron's hot if you've promised to call or email or connect on LinkedIn with keen prospects. This is because nobody wants to do business with people who don't do what they say they're going to do. But at the same time, be empathetic enough to understand how soon is too soon. After all, you don't want to put prospects off by looking like a stalking salesperson the second they set foot back in the office.

Take a Personalised Approach
Bear in mind that you're far from the only one following up with people after a show. You'll be on the receiving end, too, and you can pick up useful pointers from what's dropping into your own inbox. For example –
What's really standing out from the crowd and resonating with you?

What's so generic and uninteresting that you're hitting 'Delete' in a nanosecond?
Additionally, a specific reference to something you talked about cuts through the noise and prompts your prospect to remember exactly who you are from the hundreds of faces they saw.

Make it All About Them
It's tempting to want share tons of information about your amazing business, products and services with people. But it can be massively counterproductive to overwhelm people with reams of largely unnecessary information at the onset. To this end, a case study or a captivating piece of content can be 100X more powerful. It instantly underscores your understanding of their issues and your potential ability to provide targeted solutions.

Be Clear About the Next Step
What do you want to happen next as a result of your follow? Whether it's –
Arranging a call or a meeting

Getting them to sign up to your webinar

Directing them to your website to download a brochure or a piece of gated content
Don't leave them guessing. Tell them exactly what they need to do next, and importantly, why they should.
Conclusion
Everybody gets swept up in the atmosphere at an exhibition. But it's what you do when the show is over that maxmises your attendance, by giving yourself the best shot at generating the desired results.
Register your free place at The Great British Business Show, at London ExCel on 16th & 17th November. With an extensive range of market leading exhibitors, dynamic speaker sessions and unlimited networking, it's a purpose-designed environment to connect and enrich SMEs and budding entrepreneurs.
Head to https://m3publishing.co.uk/business-profile-booster/ to find out more.