24 Oct 2021
Ready to launch or relaunch your brand?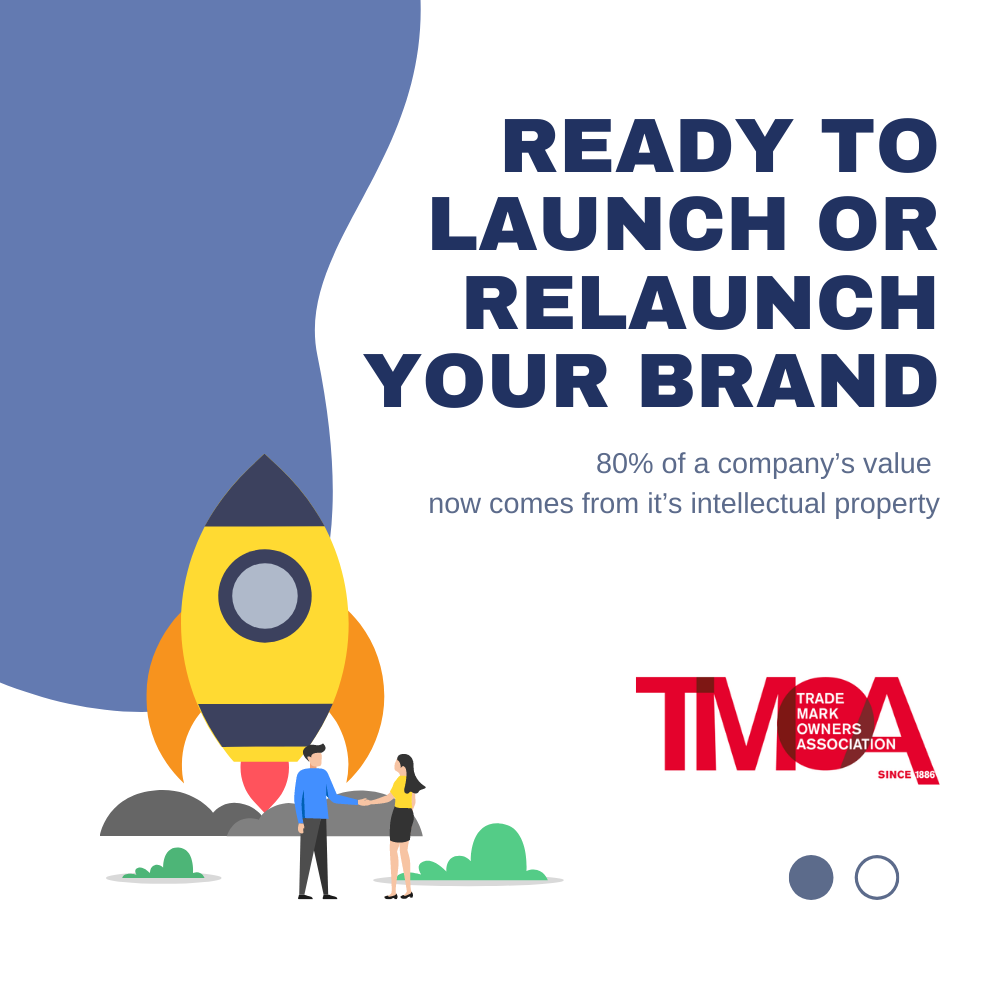 A decade of dramatic change means that 80% of a company's value now comes from it's intellectual property: your Brands, Copyright, Data and Innovations. More than ever, your ideas, when protected, are a source of considerable value and profit.
Branding nowadays is much more about the way you design your business than the designs you get for your business to use. Even very small or very new businesses will have a brand. It's not necessary to be a household name or a large business for "brand" to be relevant to you. That's because the big brands we all know and use, are all known for something specific. Every single business, charity or entity can be said to have a 'brand' in the sense that they all have a unique identity.
In regard to branding or creating a new brand Intellectual property is the FIRST consideration any business needs to consider when starting up or developing your ideas. Contrary to popular belief, Intellectual Property ("IP") isn't just something you deal with once you've succeeded and gained traction. Think of IP as risk management and taking advantage of opportunities.
If you don't cover off intellectual property, you run various risks such as:
not owning the rights to that app or software, or to your website functionality, which your business could have otherwise exploited to generate extra revenues.
finding that the name you're using infringes on someone else's rights and is a liability rather than the asset it should be.
discovering that your invention can't be patented because you had previously disclosed it.
not owning the copyright in your own logo so that you can't easily take action against someone who is misusing your logo.
discovering you are liable for copyright infringement in images or content on your website created for you.
The value in your business in the digital economy lies in such intangibles. Intellectual property is what you need to address to protect your business.
There are some key actions you can take before you finalise your brand or business name:
Can you use it without infringement risk? - search the online UK Trade Mark records on the IPO Website - https://www.gov.uk/government/organisations/intellectual-property-office - for any potential third party rights covering similar or identical trade marks. Conduct trade mark clearance searching to ensure there will be no future surprises.
Can you register it? Is it a name which is ownable and not purely descriptive?
Run online searches for the name – are there further competitors using it for competing goods or services – it is important to note that rights in a name can be obtained through use and if a third party is established and has used the name, they may own goodwill in it and could pose a "passing off" risk.
Search for common domain names to see if there is anyone else using your chosen name for competing goods or services. Check, also, if the domain name is available for you to use and register.
Secure your rights through registration as soon as possible.
There are a number of steps to consider in clearing brands and it is advisable to consult a Solicitor or Chartered Trade Mark Attorney who can advise on the availability and registration of your brand so that you avoid unnecessary legal risks prior to launch.