26 Jul 2021
The Future Of Your Business Starts Now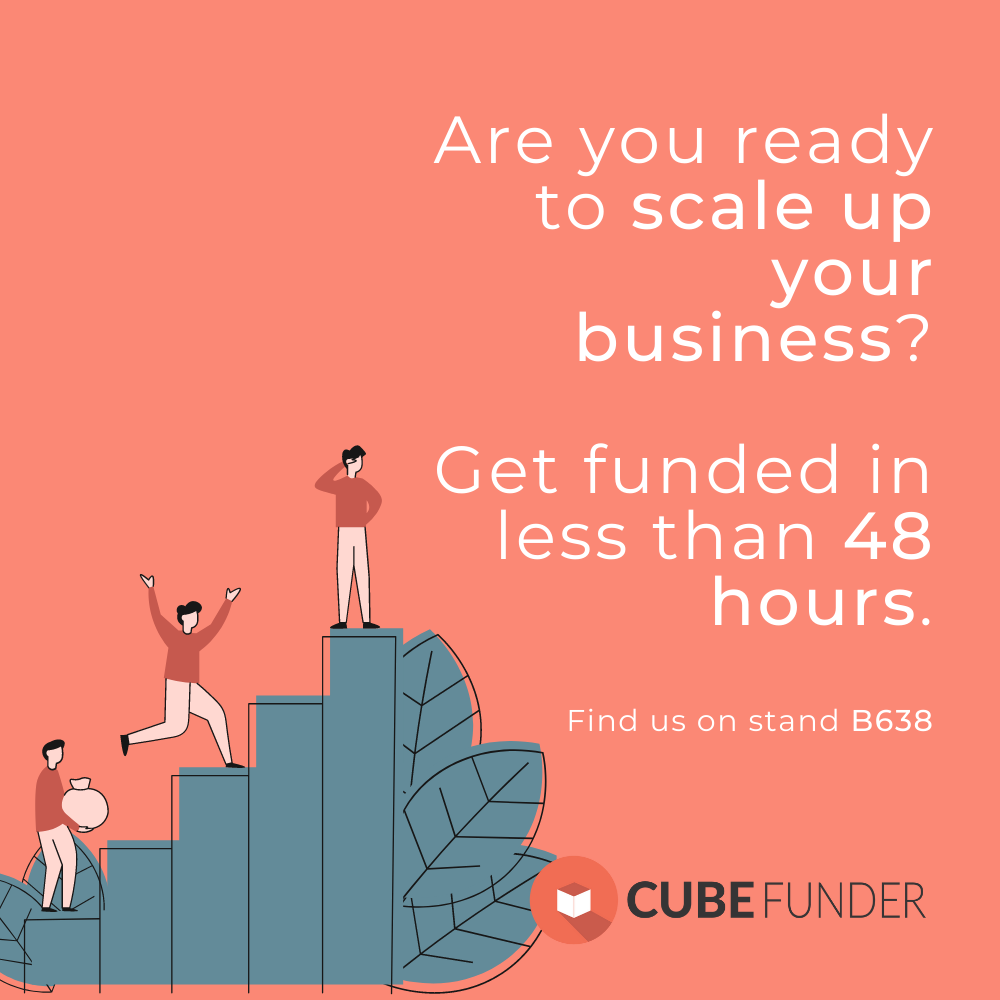 Cubefunder - Flexible Business Loans
Starting your own small business has became more accessible for anybody. Thanks to the internet and various SaaS services that can make it easier to become a business owner, depending on the type of business you want to start, you may not even need a large sum of money to get started.
But at some point, any small business may need some additional funding to make the investments necessary to grow in a competitive industry.
Cubefunder is an innovative fintech company and business lender that works diligently to turn the aspirations of business owners, entrepreneurs, and SMEs into reality, and their plans into action.
We lend from £5,000 to £100,000 in England and Wales and offer flexible repayment options, tailored to suit our customers' cashflow needs.
Our offering is technology-based, but always supported by a team of people with real business experience that can help ensure the financing you/your business receive is straightforward, simply structured, and hassle free when it comes to making repayments.
Cubefunder offers free of charge early repayments to make sure you are not penalised for paying up your loan early. Why should you have to incur such extra costs, right? There are also no late penalties so, if your business hits a speedbump, you can contact us and we will work with you.
Cubefunder's internal debt management is no doubt our 'Ingredient X', however, the key to our operations is building strong client relationships and understanding our clients' problems, so as to help them continue to grow their businesses. Our clients' success is our success.
Our customers often say they value our fast and efficient online loan management process and quick underwriting, but what really sets us apart is our approach to doing business and the interest we take in our client's projects and needs. For example, before we finance any project Cubefunder representative will meet with the prospective client in person to discuss their business needs and goals. This brings a human touch to the table and builds a relationship of trust both ways.
Our loan application process is simple and fast. The information we require to consider a loan application can be easily obtained. Our technology based and innovative operative system automatically creates tailored repayment plans and our approval process is managed within 24 hours once these steps are complete.
We like to meet all our customers, and we know this may stop us from becoming a billion-dollar enterprise, but our mission is about minimising bad debt, generating profit and providing investor returns from providing the fast financial help genuine hardworking business owners need.
"We needed the funding to increase our showroom presence and have more output in our factory. I chose Cubefunder after initially being declined a loan with my business bank." - our customer Maria Dolan, Houlux.
We lend even when high street banks say no.
Happen Finance - Unique Hybrid Finance
After Cubefunder's proven model, Happen Finance was born as a Unique Hybrid Finance designed for larger businesses.
Through Happen Finance you can use your business' existing equipment and hardware to free up cash tied up in assets, in order to enable your business to turbocharge its goals with a revolutionary way to raise capital.
A fast and flexible lending solution for your small business financing needs. Financing between £100,000 to £1 Million in England and Wales. Free up cash tied up in assets and debtor days with Happen Finance.
Save the date for Europe's largest business show and come find us on stand B638 for a friendly discussion.