30 Jun 2021
Xero sponsors The Great British Business Show for the upcoming event on 24th and 25th November 2021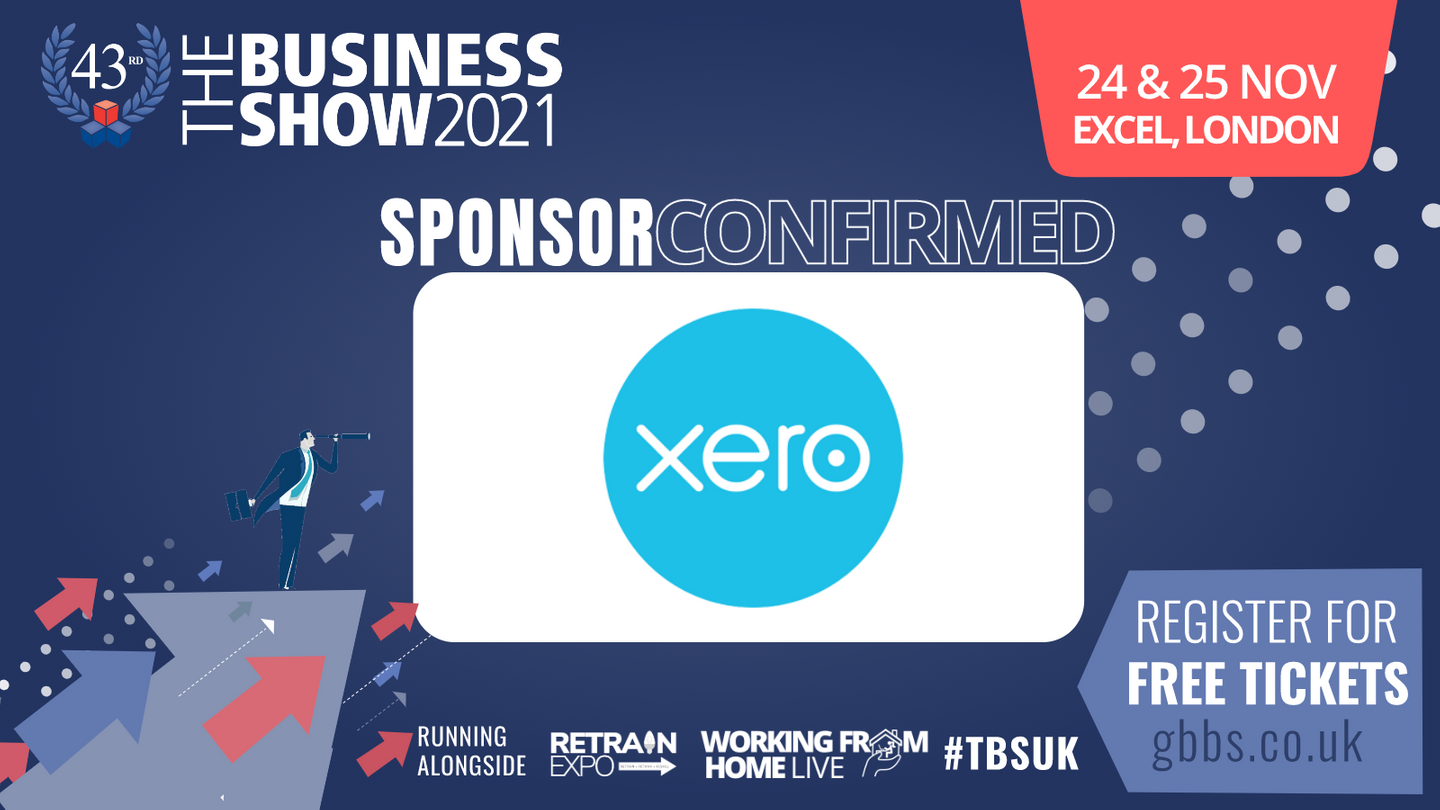 30th June, 2021
PRESS RELEASE
Bristol, UK: Christian Yandell, Managing Director of The Great British Business Show is delighted to announce Xero are sponsoring the upcoming show.
Xero is a cloud-based accounting software platform for small businesses with over 2.7 million subscribers globally. Through Xero, small business owners and their advisors have access to real-time financial data any time, anywhere and on any device.
Xero offers an ecosystem of over 1,000 third-party apps and 300 plus connections to banks and other financial partners. Xero was recognised by IDC MarketScape as a leader in its worldwide SaaS and cloud-enabled small business finance and accounting applications vendor assessment.
Glen Foster - Director, Small Business and Accounting Partners at Xero UK said:
"We're excited to be sponsoring this year's Great British Business Show. The last year has been one of the toughest on record for businesses, but their resilience and adaptability has been remarkable. This event is all about supporting and celebrating small businesses across the UK - something that we've been focussed on at Xero and is more important than ever as we enter the next phase of economic recovery."
The Business Show is Europe's largest business exhibition, helping over 25,000 start-ups and SMEs grow and develop.
This year's show will be the 43rd edition showcasing 500 exhibitors, 200 seminars, and 200 speakers. This includes the brilliant keynote line-up from the likes of Oliver Cookson founder of Myprotein, Touker Suleyman famously known for being on BBC's hit Dragon's Den, Lucinda Charles-Jones from AXA, and much more.
If you want to see Xero at The Business Show and find all the secrets to business adaptation, innovation and survival, then grab your FREE ticket for the show here!
ENDS
---
Key information:
The Business Show will take place on 24th and 25th of November 2021. It will showcase over 500 exhibitors and 200 seminars. Please visit www.gbbs.co.uk for further information

The Business Show is operated by Business Show Media Ltd.

The Business Show is Europe's largest business show, helping over 25,000 start-ups and SMEs for over 20 years.

The Business Show is a great opportunity for you to learn from industry experts on the secrets of business adaption, innovation and survival as we recover from the COVID-19 pandemic.
For all Business Show enquiries please contact Marketing Director Angie Wyatt, on 0117 990 2094 or email marketing@thebusinessshow.co.uk