Your Mental Health Whilst Working From Home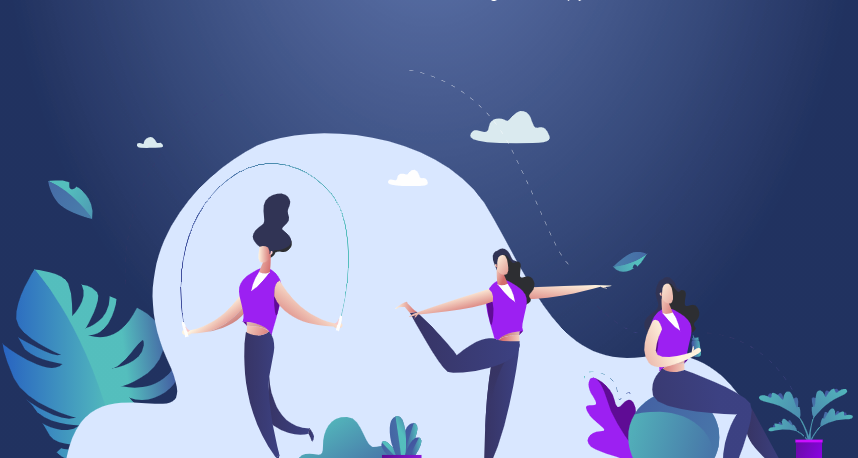 We're just shy of one year since lockdowns and the pandemic began, forcing the UK workforce to adapt and work remotely.
The emergence of coronavirus has created new challenges and more uncertainty for many, disrupting our social patterns and lifestyles. Now in a third UK lockdown, with the feeling of heightened anxiety, zoom fatigue, demotivation and lack of energy, for many people lockdowns have taken their toll.
Working from home has occurred at a time no one could have predicted, throughout these unprecedented changes it's important that we look after our physical and mental health. We've provided a list of top tips for working remotely:
Create a routine
Maybe you have a 15 minute zoom call each morning with your team to discuss plans for the day to create some social engagement
Have a defined start and finish to your day
It's too easy to get swept away and lose track of time whilst working remotely, and with the lockdown in place, many people feel compelled to continue working. Having a start and end time to your day helps you with your routine and allows you to fit things in to help you unwind
Remember to take breaks
Remember to take time out from your day, away from your computer to give yourself time to recharge and refocus. Having a substantial lunch, going for a short walk, or taking a tea break will help to refocus and be more productive
Stay connected
Whilst working remotely has its benefits it may leave you feeling lonely or isolated. Make sure you stay connected with others by making calls, texts, reaching out on social media, or setting up zoom calls, you may boost their mental health as well as your own
Create an 'office space'
Create a space away from your sofa, bed or any home distractions. Although it may be tempting to work from the sofa, mix household chores or work from your bed, this isn't going to be as productive and won't do any help for your posture and wellbeing. Create space at a desk or table, away from distractions, that allows you to focus on your work and boost your productivity.
A leading mental health charity, 'Mind' also suggests going for a walk after work to help with the transition from a 'working day' to unwinding at home.
As the economy begins to repair and children go back to school, many employers are insisting on employees returning to offices, against the official guidance that people should stay at home. A lot of people have mixed feelings about returning to work, you may feel excited and relieved to return, or angry and nervous, feeling things are moving too fast.
It's important for employers to create a safe and secure space for employees returning to work, and to ensure this is communicated well, in an environment in which employees can discuss their concerns or worries and feel that they are being listened to. Any concerns should be discussed and heard with an adequate solution for both parties.
For more information on taking care of mental health whilst working at home or tips on returning to work, visit mind.org.uk/coronavirus-and-work. To gain advice or mental health in the workplace visit acas.org.uk/supporting-mental-health-workplace.