Is your business at risk from cybercrime?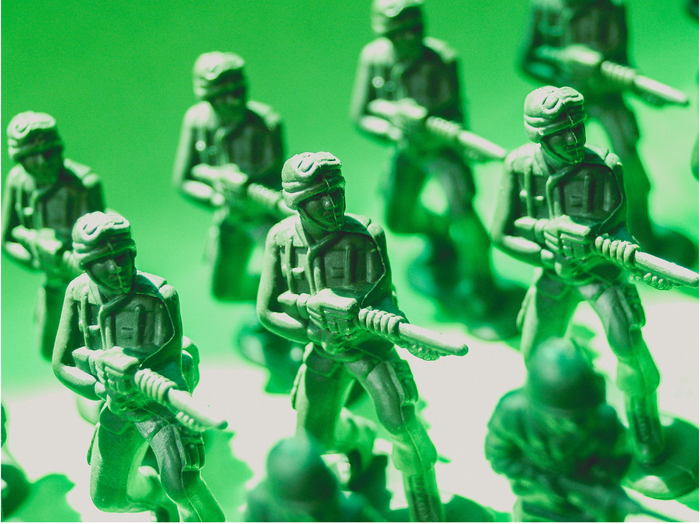 Cyber-attacks against businesses are increasing rapidly with 85% of all data breaches resulting from some form of human interaction such as phishing emails. A Cyber-attack can be devastating, encrypting your data, and literally stopping your business in its' tracks. Many businesses simply don't recover – so are you as prepared as you could be?
Police Led – Business Focused Response
The Eastern Cyber Resilience Centre (ECRC) is a police led organisation supported by the Home Office. It has been established to help local businesses by providing awareness of the current cyber threats in the region and offering free and affordable cyber services to help them reduce their risk of being attacked.
The ECRC works in partnership with a wide range of organisations including businesses, academia, the public sector and the existing Police Protect network. It was established following a steady rise in the increase of cyber-attacks and a reluctance by many businesses to recognise their own vulnerabilities. Out of 600 000 small and medium size businesses in the region only about 0.1% have been accredited for Cyber Essentials – a government approved accreditation which can mitigate up to 90% of common cyber threats. That is despite of the fact that businesses in the region could lose up to half a billion pounds in 2022 through cyber related fraud.
Centre Director, Detective Superintendent Paul Lopez, explains 'In spite of significant effort by the government, the vast majority of the regions' businesses are not prepared to deal with the growing impact associated with cybercrime. However, it is not all bad news – the ECRC offer business a wide range of free and affordable solutions to help them avoid becoming victims in the future.'
Free Core Membership
Core membership is completely free of charge and offers members access to the 'Little Steps' program – a weekly series of bite size cyber resilience hints and tips that will prepare businesses for the Cyber Essentials assessment process. Members also receive monthly newsletters detailing the current threats in the region as well as signposting and guidance to free cyber tools that businesses can implement to protect themselves.
Members can access affordable paid services provided by undergraduates working within the National Student Service. This allows businesses to access a wide range of cyber services that had previously been beyond their reach.
The Centre works with several regional Trusted Partners – commercial cyber security companies – who can accredit Cyber Essentials for members of the Centre. And whilst prevention is always better than a cure, the Centre can also refer members to the Trusted Partners who are expert in dealing with incident response following a cyber-attack.
Paul Lopez sums up the role of the ECRC as 'not a replacement for the existing and wide range of organisations already operating within the cyber-space, but more of a focal point for the regional response to the increasing global cyber threat.'
Businesses can join for free at Core Membership | The Eastern Cyber Resilience Centre (ecrcentre.co.uk)