07 Jan 2022
Daniel Moses: Former Uber Driver Turned Multi-Millionaire Via Property Investing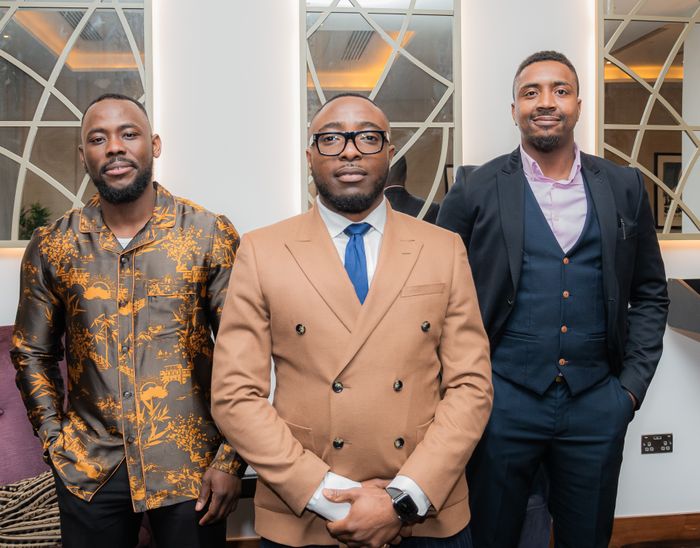 Meet Daniel Moses, the CEO and Founder of Property Wealth Corporation, a property management, investment and education organization. They help those interested in getting into property receive the proper education, tools and resources to become successful. Originally from Nigeria, Daniel Moses has been shaking it up in the United Kingdom with his unique approach to business and life.
Daniel Moses is someone who we've come to quickly realize has an intense drive and passion for growth, success and progress. Over the years, Daniel Moses has worked his way through various different industries and personal circumstances by simply overcoming obstacles and adapting to change effectively and efficiently. This mindset and ability to adapt and progress despite the obstacle size has made Daniel Moses a well known rising star in the United Kingdom property industry.
Along with his mindset, his unique approach to cultivating and nurturing success through one-of-a-kind, success oriented strategies has really helped him develop a highly advanced skillset. Which now has potential to be used more commonly across the wider European real estate market.
Daniel Moses began his entrepreneurial journey back in 2004, living in Nigeria at the time he decided to visit the United Kingdom for the first time and has since pursued a better life. However, it hasn't been easy as in 2015 Daniel Moses had lost £150,000+ from a collapsing Nigerian transportation business and from this he returned to the United Kingdom as a delivery driver then Uber driver then 16 months later Daniel got into property investing. This is where he was able to build his 7-figure property management and investment empire within the last 5 years due to his excellent skills and learning ability along with his unique, various and massively lucrative property investment strategies.
Once things picked up for Daniel he decided to found Property Wealth Education alongside partner Kevin Kludje, where they work alongside individuals getting started in property investing and helping them make their first profitable steps. They've made a commitment to help create more educated, smart property investors day in and day out with an emphasis on building people and creating opportunities by transforming mindsets.
"Despite starting our education arm of the corporation during the Pandemic, and operating almost entirely throughout the UK national lockdown restrictions, the business has grown tremendously. In 2020 the business had just 2 employees, Kevin and I. Now, Property Wealth Education has seven in-house employees and a turnover of just under £500,000 gross since starting out in February 2020." Moses says.
Not only are the numbers rising but the press is as well, as Daniel Moses and Property Wealth Education has been featured in dozens of articles such as Yahoo Finance, CNBC News, Fox and more. With the press comes the followers and with his initial blast of press coverage Daniel Moses has been able to garner well over 40,000+ followers on Instagram, 1,000+ downloads for his Property Wealth Education Podcast and over 500 physical copies of his book "Rent to Rent Made Easy" all while focusing on the business.
Using his platform strategically Daniel Moses's vision is to build people and opportunities by helping and teaching hundreds of successful property investors. So far Moses has helped over 150+ individuals get started in property. With Property Wealth Education's primary clientele consisting of minority ethnic backgrounds they've honed in on helping those and the results have spoken for themselves. Below meet Abiodun Quadry and Abideen Kosoko, two of Daniel Moses' success students and learn about how they have dominated their property journey with Daniel's company.
Abiodun Quadry is notably driven by building long-term wealth and relationships with property investment. Being born and raised in Nigeria, Abiodun spent his teenage years traveling to the United Kingdom for holidays and eventually decided to complete his Masters program in the United Kingdom and work odd jobs there while finding a job. He ended up getting his first job as an analyst for one of the most reputable governmental companies in the United Kingdom.
With his background as an IT analyst, he recently ventured into real estate investing and is currently working on acquiring his first buy-to-let property using the buy-refurb-rent-refinance (BRRR) property strategy.
"I grew up in a household of business-oriented parents and grandparents, none of whom was ever an employee. While my dad is a consultant, my mum invested in land, building residential and commercial properties, and as the last child I spent lots of time with her (last born syndrome), so it's very natural for me to go into property and understanding the value of what investing in a asset means for me and generations to come." States Quadry on why he started property.
Originally when Abiodun Quadry got started he would do market research on people that were actively doing the type of investment he was looking to do, which is not just the conventional buy-to-let landlords. That's when Abiodun really started to closely follow Daniel Moses amongst others. However, Daniel Moses was incredibly transparent with his journey, property investments and development processes. So he went for it and joined Daniel's bootcamp inner circle gold mentoring program in order to invest in his knowledge before investing in the market.
Since joining the program at PWE, Quadry has learned how to source the right deals, network with high end clients, raise capital, joint ventures and even help other IT professionals. So far he has been able to raise over £150,000 in joint venture arrangements which will be going towards securing his first deal. This exposure and mindset shift since joining PWE has been something Abiodun Quadry appreciates and recognizes for bringing his property journey success into reality.
Not only is Abiodun thriving but meet Abideen Kosoko, another successful PWE student. Kosoko was born and raised in Lagos, Nigeria. He moved to the United Kingdom in 2009 in order to study computer science but instead decided to drop out. With a lack of direction and uncertainty with what Abideen Kosoko really wanted in life. He would frequently move from job to job, not really locking into one. That was when his son was born in 2016, the transition was tough for them, Abideen Kosoko stated. At the time Abideen Ksosko's partner was earning more and so Abideen would stay home to look after their son full time instead of paying for a full time daycare.
"I was a father, a son and a brother with no money to support my family the way I wanted to. Something had to change and so I started with myself and self-development. I read books such as "Rich Dad, Poor Dad" and these started to change my mindset and I started thinking of opportunities outside of my current situation." Kosoko states.
In November 2017, Abideen Kosoko ventured into property using the 'Rent-to-Rent' property strategy and began his company even though Abideen Kosoko had no money and had to borrow money to get educated. It was not an easy road and it took Abideen Kosoko almost a year to get his first deal. Daniel Moses really supported him during this time and even came to Abideen Kosoko's property viewings, which Daniel did out of genuine support completely free. Daniel motivated Kosoko to keep going when he doubted myself or felt fear.
Kosoko's company has been growing year-on-year and now has a turnover around half a million british pounds so far, all thanks to the support of Daniel Moses. Abideen Kosoko is now looking to start acquiring and building a owned portfolio using the buy-refurb-rent-refinance (BRRR) property strategy and looking forward to this next phase of his education with PWE.
Property Wealth Education is a structured company with established systems and controls which adequately supports operational scaling, mentorship growth, and expansions in all other business areas.
If you've been looking to get into property investing, management, development or partnership please feel free to directly reach out to Daniel Moses on Instagram @danielmosesdm OR visit his website https://www.danielmosesdm.com.