13 Nov 2023
As Featured in the Your Business Magazine with James Caan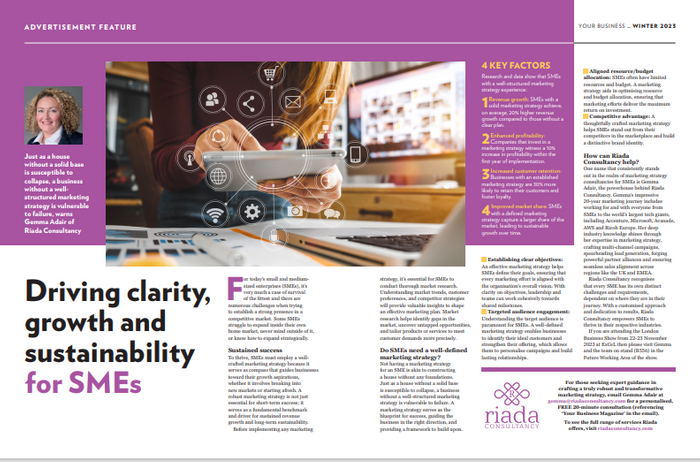 For today's small and medium sized enterprises (SMEs), it's very much a case of survival of the fittest and there are numerous challenges when trying to establish a strong presence in a competitive market. Some SMEs struggle to expand inside their own
home market, never mind outside of it, or know how to expand strategically.
To thrive, SMEs must employ a wellcrafted marketing strategy because it serves as compass that guides businesses toward their growth aspirations, whether it involves breaking into new markets or starting afresh. A robust marketing strategy is not just essential for short-term success; it serves as a fundamental benchmark and driver for sustained revenue growth and long-term sustainability.
Before implementing any marketing strategy, it's essential for SMEs to conduct thorough market research. Understanding market trends, customer preferences, and competitor strategies will provide valuable insights to shape an effective marketing plan. Market research helps identify gaps in the market, uncover untapped opportunities, and tailor products or services to meet customer demands more precisely.
Get full access to the article copying and pasting the link into your browser - https://bit.ly/3QkTza8