06 Nov 2023
Superluminal Shines Bright: Double Triumph as Software Development Firm and Solutions Provider of the Year 2023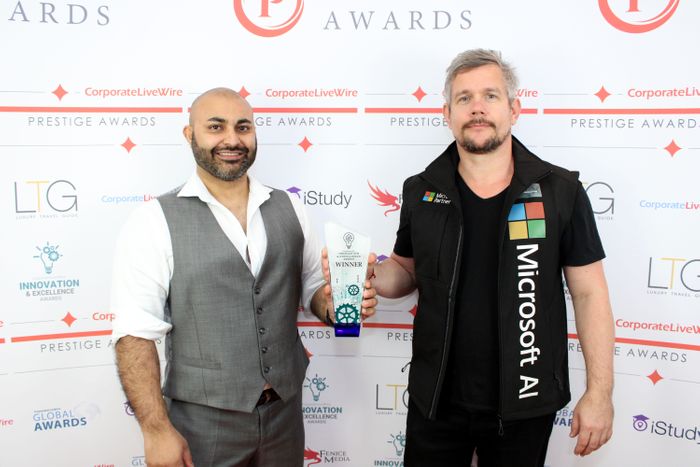 In a world driven by technological innovation, Superluminal Software has not only kept pace but set the bar higher for the industry. The company's dedication to continuous advancement, research, and forward-focused strategies has earned them two remarkable accolades in 2023, recognizing their excellence in software development and solutions provision.
Superluminal, a shining star in the tech industry, has been lauded as the "Software Development Firm of the Year" for 2022/23. The esteemed judges were quick to commend Superluminal for its unwavering commitment to elevating clients' brands through the utilization of cutting-edge technology. This dedication to innovation has propelled the company to the forefront of the industry.
Superluminal Software boasts a specialist team that thrives on a culture of continuous advancement and rigorous research within the technology sector. This relentless pursuit ensures that the company is always at the forefront of offering the latest solutions, providing its clients with a competitive edge. It's not just about staying relevant; it's about leading the way in innovation.
The judging panel was particularly impressed with Superluminal's insight and forward-focused strategy, exemplified by their early adoption of artificial intelligence solutions. The company recognized the game-changing potential of AI long before it became a mainstream phenomenon, making it a pioneering force that empowers its clients to embrace AI's transformative capabilities.
But the accolades don't end there. Superluminal Software has also been crowned "Software Solutions Provider of the Year" for 2022/23. The judges were particularly taken by the company's use of artificial intelligence software, which plays a pivotal role in powering a diverse array of operations for clients across various sectors.
Superluminal has fully embraced the opportunities that AI and automation offer, using these technological advances to craft innovative solutions for clients. The result? Clients have improved the speed and decisiveness of business decisions, which are essential in today's fast-paced and ever-evolving market.
What truly stands out is Superluminal's consultative approach to maximizing the effectiveness of AI within its clients' operations. The company doesn't just provide AI solutions; it partners with its clients to ensure that the technology is seamlessly integrated and tailored to their specific needs, achieving optimal results.
In a world where technology is king, Superluminal Software reigns supreme as a beacon of innovation, setting new industry standards and delivering transformative solutions that empower its clients to thrive in the digital age. These dual accolades are a testament to their unwavering commitment to excellence and their pivotal role in shaping the future of technology-driven solutions.