Top tips for businesses to improve their cyber resilience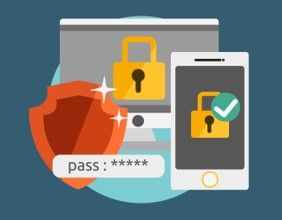 The way you spend your cyber budget is more important than how much you spend.
It is easy to waste money on the latest cyber resilience tool because "everyone has it" but do you need it?
Unless your business has the basic foundations of cyber resilience ingrained, then you might well be buying for the sake of it. You could have the most amazing threat detection system in the world but if you are using compromised passwords then an attacker has an open door to your systems.
Top Tips:
Ensure all your staff are using strong passwords. This means that they are unique – not used across multiple platforms – and not easily guessable.

Consider using a password manager for your staff to use. Remember just one strong password and your manager remembers the rest. Watch our short video to find out more.

Enable 2 Factor Authorisation (2FA) wherever possible, but specifically on any social media site, emails and anywhere you have payment details. This means that if your staff's usernames or passwords are released, criminals still won't be able to access the account.

Have offline backups and test the recovery of them. Companies falling victim to ransomware still pay criminals even though they have backups because thy have never tested them, and then when they need the data the most, they find that they can't recover.

Ensure you have anti-malware on all devices, including your phones.

Train your staff to recognise common phishing attacks and how to report them. Phishing attacks are the most common form of cyber-attack, and your staff can be your weakest link or your strongest defence, but only if they know what to look out for a do.

If you have a website, get a web app vulnerability assessment. This will look at whether your site is secure from the most common cyber-attacks against it.

Install those updates as soon as possible. Criminals also know about the vulnerability and will craft attacks specifically for known vulnerabilities.

Have an incident response plan and test that it will help when the worst happens.

Join the Eastern Cyber Resilience Centre. It's free, and you will be kept up to date with the latest threats to your business as well as guidance, support and direction to free tools and services, and access to our affordable student services which can help with vulnerability assessments and staff awareness training amongst other services.