Employer Accreditation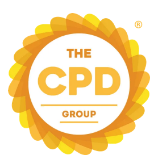 The Commitment to CPD Recognition is a quality standard focusing on the importance of ongoing staff development and the positive impact on business success.
Key to Business Success
Promoting a healthy learning culture within a company is proven to help improve efficiency, productivity, and retention creating an environment of highly skilled and motivated staff.
ACCREDITED Framework
For organisations to achieve "Commitment to CPD Recognition", they must demonstrate that they meet 10 key areas relating to excellent staff development practices.
Professional Feedback
You can expect to receive professional feedback to help you improve your application and/or internal CPD practices via a personal email or phone call.