30 May 2022
Penetration Testing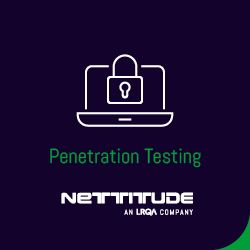 In a penetration test, your infrastructure is security tested using a variety of techniques from a number of vantage points. We test a wide range of connected network devices including servers, laptops, storage drives, your cloud services, network appliances, and even your web and mobile applications. We look at how those components operate and communicate, who has access to them, and more. From this, we will be able to determine the security posture of those assets, as well as your network as a whole. We will determine where the most important vulnerabilities exist, which ones are most likely to be exploited by threat actors, and what actions should be taken to remediate these risks.
Our team of consultants have achieved the highest degree of CREST certifications in the industry
We are also an accredited supplier of CBEST and an approved provider of STAR testing services
Our team of testers includes CHECK Team Leaders within infrastructure and web applications
We are an ISO 27001 certified organisation and conduct all external testing engagements from within a rigorously controlled environment.