Self-Managing Company E-book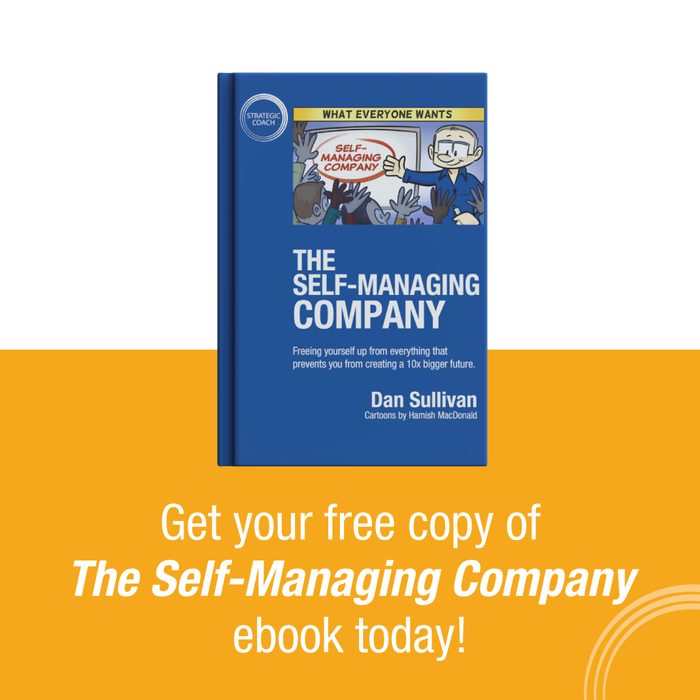 THIS BOOK INCLUDES:
1. LATEST ENTREPRENEURIAL THINKING
Learn top entrepreneur coach Dan Sullivan's 8 key strategies for exponential growth and true freedom.
2. INSIDER KNOW-HOW
Discover the concepts and tools successful entrepreneurs are already using to make their companies more self-managing.
3. SCORECARD ACCESS
Find out how you measure up, where you company is today, and where you could be in the future.
4. INTERVIEW WITH THE AUTHOR
Deepen your understanding of the book with in-depth commentary on each chapter and idea from Dan Sullivan.
LINK: https://now.strategiccoach.com/l/126981/2022-08-10/4kbdn8