Property Wealth Discovery Day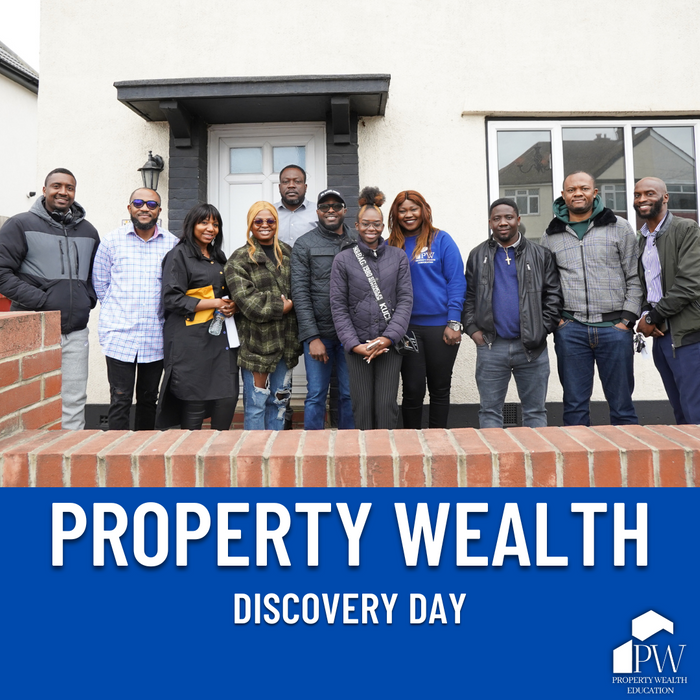 Join us for a day of intensive learning and networking. This event is ideal for property investors who want to grow their portfolio.
Throughout the Day, you will visit a number of our own current and past projects, and see exactly what it takes to pull off a successful BRRRR (Buy, Refurbish, Rent, Refinance, Repeat).
This event is a great opportunity to learn how to increase your income, and connect with other like minded investors.
Bonuses:
Panellist Interview with our Power Team (including Brokers, Lenders, Solicitors and Builders and Successful students)
Exclusive PWE Workbook + Prospectus and more.
What is BRRR?
BRRR is a well established property investing method, which seeks to make your money work for you as effectively as possible.
This training will teach you to:
Buy – What to look for in a property, and how to find a good deal.
Refurbish – How best to renovate a property so that the value (and expected rental income) increases.
Rent – How to find ideal tenants and keep them happy.
Refinance – How to pull money out of the property after the refurbishment, so that you can take your cash and reinvest it in a new project.
BRRR is a great way to build a large portfolio quickly. Refinancing is the most complicated (and profitable) step. If you're wondering how it works – don't worry!
We will teach you everything you need to know about making your money go as far as possible.
If you're interested in the Property Wealth Discovery Day get in contact with us at Admin@propertywealthcorp.com or give us a call on 02071172061. We look forward to hearing from you!