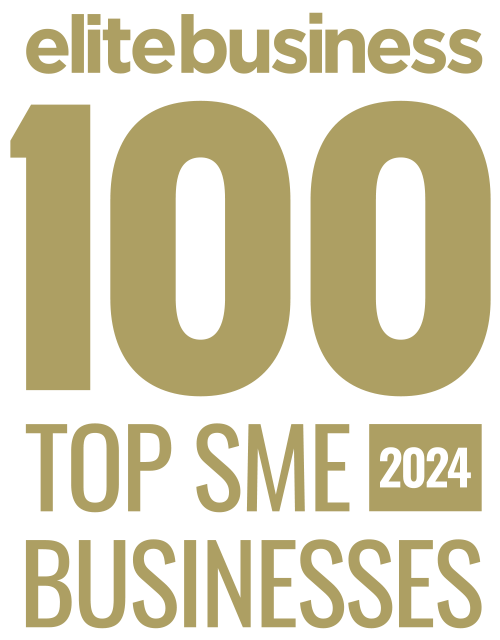 Elite Business
| Business Services
| Events
| Human Resources
| Marketing, Branding & PR
| Sales & Advertising

At Elite Business, we're passionate about championing new business. Providing fresh perspectives and representing disruptive solutions, we're interested in the startups and SMEs that are spearheading Britain forward. From tech unicorns to entrepreneurs transforming healthcare with AI, we cover the movers and shakers making enterprising exciting.
Our online platform covers up-to-the-minute content and presents a unique angle on the things enterprises need to know, from maximising the potential of mobile to setting the world alight on social media. We also gather the best and brightest voices in the community to share their experience.
Elite Business is pleased to announce the EB100 Awards 2024 programme will be opening on the 2nd October 2023.
CELEBRATING BRITAIN'S TOP PERFORMING SME BUSINESSES
Over the years, we've had the great privilege of covering some of Britain's best SME businesses, and they continue to exhilarate us with their ingenuity.
We believe it is important to highlight these businesses and to this end, we publish the EB100, the annual definitive ranking that celebrates business excellence in the UK.
In conjunction with the guide we'll also host the Celebratory & Awards evening to further congratulate all our winners.
ABOUT THE EB100 AWARDS
The EB100 is Britain's definitive official list celebrating excellence in the SME community. We believe it's important to highlight these businesses, and to this end we release the official league table on the 29th January 2024 and release our annual guide distributed UK wide. In conjunction we also host the celebratory and awards evening to further congratulate our winners.
Elite Business Live (National Conference 13th - 14th March 2024) @ Leonardo Royal, St Paul's Cathedral, London.
Elite Business Live is the UK's Premium Business Conference for fast track start-ups, SMEs and High Growth Business Owners. Hosting 1,000's business leaders and successful entrepreneurs featuring the highest talent speakers of entrepreneurial Britain. We're very excited to have been celebrating our 10 year anniversary, and we've been 'On Tour' across Britain this year. We invite you to livestream our next event or attend in person.