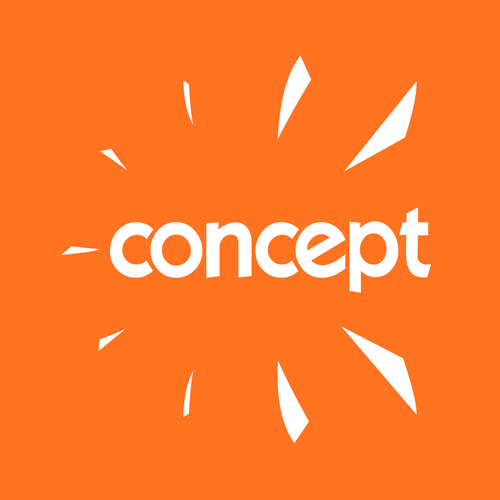 Concept Video Production & Streaming
| Content Creation
| Events
| Marketing, Branding & PR
| Retail
| Sales & Advertising

How much would Professional Video Content improve YOUR advertising, social media feed, or corporate communications and training?
Do you need regular video content for Social Media?
Do you need a TV advertising or social media video advertising campaign? Or a video ad?
Do you need professional video content for your business? Perhaps communications videos? Corporate updates? Mini Project Documentaries?
Do you need video content to promote products or services?
Concept Media Group are pleased to offer you award winning Media Services for TV Advertising, Live Streaming, Video Production.
For over 20 years, Concept has;
- Delivered highly profitable video ad campaigns across TV and Social Media.
- We have LIVE Streamed events and conferences, large and small.
- We create a cost-effective regular flow of video content for your social media.
- We offer Premium Video Production at Competitive Pricing, and discounted Video Production by Subscription.
Concept Media Group provides specialised products for Advertising, Communications, Live Events and Conferences.
MORE ABOUT VIDEO PRODUCTION
Concept has produced and delivered video production services for companies across the UK and world-wide. We designed and run TV Studios offering fast green screen production.

Our video production work spans:
Marketing Videos - video ads, TV Advertising, video production for websites, social media video production and Point of Sale Video Content.


Corporate Videos - Live Stream or record Quarterly or Monthly Staff and stakeholder performance updates.


Project Films - Mini Project Documentaries, timelapse & explainers.


Training - Company or facility specific induction, Policy, Health & Safety.


<a data-cke-saved-href="https://conceptlive.co.uk/?r=conceptproduction" href="https://conceptlive.co.uk/?r=conceptproduction" "="" style="box-sizing: border-box; color: rgb(13, 110, 253);">Live Streaming - From small events to full production conferences.
Our mission is to enhance our clients' businesses and projects with our deep expertise and capabilities. Equipped with broadcast-grade tools and a commitment to excellence, we also offer innovative ideas at competitive rates.
Ensuring unparalleled work quality and a seamless client experience is foundational to our success. This commitment drives our Quality Procedure, underpinned by a Continual Improvement Programme (CIP).
This proactive strategy ensures we remain at the forefront as media agency experts.
MORE ABOUT LIVE STREAMING
Expert Live Streaming Solutions and Crew Concept Live delivers top-tier live streaming services tailored for businesses, spanning from simple social media streams to interactive conferences, webinars, and event video productions throughout the UK.
Engage your audience with Live Graphics, Polls, Breakout Rooms, Q&As and more!
We adhere to a rigorous Quality Procedure, anchored by a Continual Improvement Programme (CIP). This initiative focuses on continuous training and investment in state-of-the-art equipment, ensuring we stay ahead in the industry.
Partner with us for live streaming on platforms like YouTube, Vimeo, Facebook Live, TikTok, Twitter, Zoom, Zoom Events, Teams, Restream, our secure Concept LIVE Portals, SRT or RTMP Stream, and more.
To discover more, visit us or call 0203 002 92 42.
Videos
Give your audiences a weekly feed of video content, professionally filmed at our TV Studios, from only £275 +vat per month!