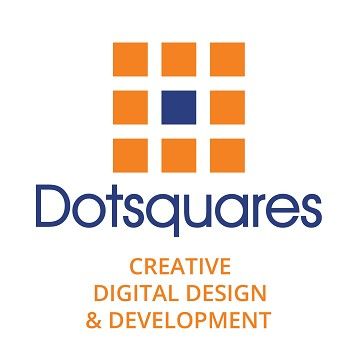 DOTSQUARES
Stand: B1450
| Artificial Intelligence
| Blockchain
| Consultancy
| CRM
| Graphic Design
| IT
| Sales, Marketing, Branding & PR
| Software Development
| Web Services

We love to build! Websites, apps, digital platforms, you name it, we've probably done it!
Whether you're a startup looking to scaleup or an established enterprise, we're ready to help you expand your horizons.
From humble beginnings back in 2002, we have grown as an international brand, reaching all corners of the globe. We're proud to offer an end-to-end digital design and development service.
By providing a unique package of onshore and offshore services, we are able to tailor our skills to meet our client's expectations. Understanding the demands of our clients and the digital industry, has enabled us to grow year on year.
From Fintech, Healthcare, Retail, Travel and so many more, the chances are we know your industry already.
Dotsquares head office is based in London Bridge and the other UK office is based in West Sussex. We have international offices in the USA, Australia, Europe, UAE and in-house development centres in Jaipur, India. We work very closely with all our clients, always looking to forge long term relationships.
By taking your IT project offshore you can take advantage of a fantastic price that will not be matched by onshore competitors and it allows you to cut down on the costs, whilst maintaining a quality that even onshore companies struggle to match. We take the pain out of your IT projects and let you concentrate on the business you know best: Your own. Software development is not only highly technical, but also managerial.
Our team members at our three Development Centres in Jaipur are fully accredited and have a minimum of five years of commercial experience working with truly international clients. We ensure our development teams hold all the necessary accreditation such as Microsoft`s and that our project managers are Project Management Institute (PMI) certified. Developing software requires time, skilled manpower, and expensive programs and equipment. We have the state-of-the-art infrastructure to make sure that any external factors don`t influence the work of our team members & our clients get the fruits of the whole business model.