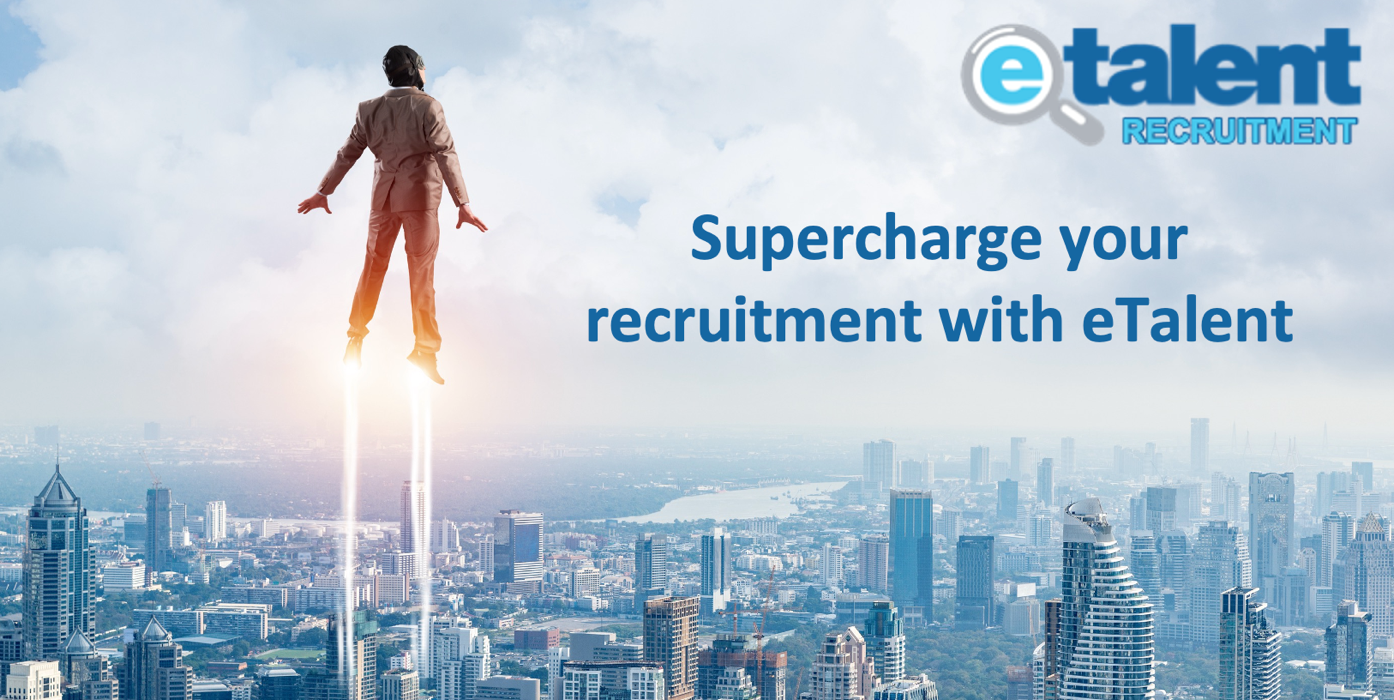 eTalent Recruitment Software With Integrated Psychometrics
eTalent has been specifically designed as a fully featured Applicant Tracking System and uniquely offers two levels of integrated psychometric testing.
The first is a Targeted Personality Test which assesses candidates' personality characteristics. This has been developed in conjunction with Edinburgh University and is a fully validated, modular personality assessment based on the Big-5 model of personality and comprises over 50 Personality Characteristics and Leadership Competencies.
The second is a DISC Behavioural Assessment which measures the candidate's preferred behavioural style, their behavioural strengths and limitations, how to motivate and manage them, how to communicate with them, etc.
eTalent has over 60 "standard" Job Types available in the software. Job Types are customised psychometric tests targeted to specific jobs and assessing only personality traits determined to be important in each job. However, there is the ability to offer custom Job Types to clients' specifications.
eTalent also has a Video Interview feature, where candidates can leave a 5-minute video answering specific questions as requested by the recruiter.
In addition, eTalent we can post on all UK major job boards and automatically redirect applicants to apply via eTalent.
The following video explains how the eTalent recruitment system works in practice.
https://vimeo.com/etalentsoftware/etalentandgetstaffed
USP
Proven to Save Time, Money and Resources in the recruitment process
Matches candidates' Soft Skills to the job
Provides a Behavioural Profile to Ensure Team and Cultural Fit
Has been proven to Reduce Staff Turnover by up to 30%
Shortlists the Best Applicants automatically
Reduces recruitment mistakes
eTalent has been proven to reduce staff turnover, with one client reporting a 30% reduction since starting to use the software. eTalent can do this because our psychometric assessments ensure that the applicants' personality and soft skills match those demanded by the job being applied for. Additionally, the behavioural profiles we produce for every applicant, ensure that the staff you help your clients recruit will not only be able to do the job, but will also fit in with their team and company culture.
In this way, eTalent can not only reduce recruitment mistakes but also save your clients huge amounts of time, money and resources in the recruitment process, not to mention the significant additional savings brought about by the reduction in attrition.