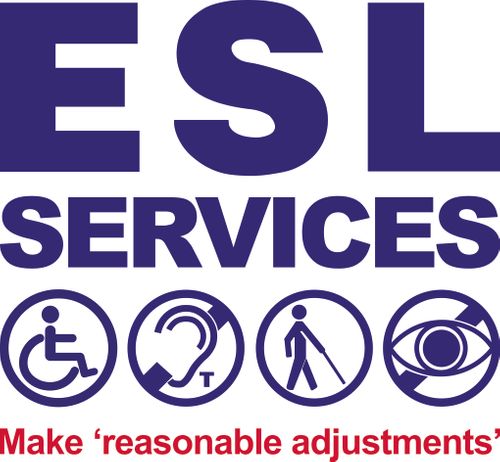 ESL Services
| Business Compliance
| Business Premises
| Business Support
| Consultancy
| Employee Wellbeing
| Training and Coaching

ESL Services was founded in 2003, and is probably the UK's leading Access Audit company.
We work with many of the High Street Shops, various Government Sectors, NHS and Private Hospitals, Hospitality Industry to name a few.
ESL Services operates across Scotland, England, Wales and Ireland, providing a diverse range of access equipment, installation, evacuation chairs and stair climbers, and training to help with the necessary 'reasonable adjustments'.
ESL Services partner Ampetronic, the world leading induction loop company, designing, installing and training on some of their products.
ESL Services is a proud partner of AIRsteril, a air purification system, Pathisol and Solupak, eco friendly cleaning products that reduces the footprint