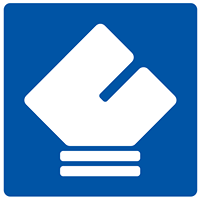 EXES Strategy Consultants
| Business Planning
| Business Services
| Business Transformation
| Consultancy
| Marketing, Branding & PR
| Training and Coaching

EXES Strategy Consultants is a consulting company specialising in Business Growth. Over the last 30 years, the EXES Management team has assisted companies in more than 90 industries and 10 countries.
At EXES Strategy we do not only provide consultancy services per se but, we cooperate with our customers for the achievement of their goals. Our credibility is directly related to our customers' success.
Our main service is Strategy Development & Implementation. We work with our clients to develop their strategy through a clear and consice Strategic Plan (extended Business Plan) and a Strategic Action Plan. What sets us apart from competitors is our implementation capability. We work with our clients to implement the Strategic Plan effectively.
Most of our consulting clients work with us for more than one year and we have a number of clients that work with us for more than three years!
In summary, customers prefer to work with us for the following reasons:
01.International consulting experience in 10 countries including the United Kingdom, Greece, Cyprus and Egypt
02.Experience in more than 90 industry sectors including tourism, trade, consumers products, manufacturing, information technology and services
03.Experience with companies of all sizes from multinationals to small and medium-sized enterprises
04.Network of associates in the UK, Cyprus, Greece and Egypt
05.Strong implementation capability with firm focus on delivery of results