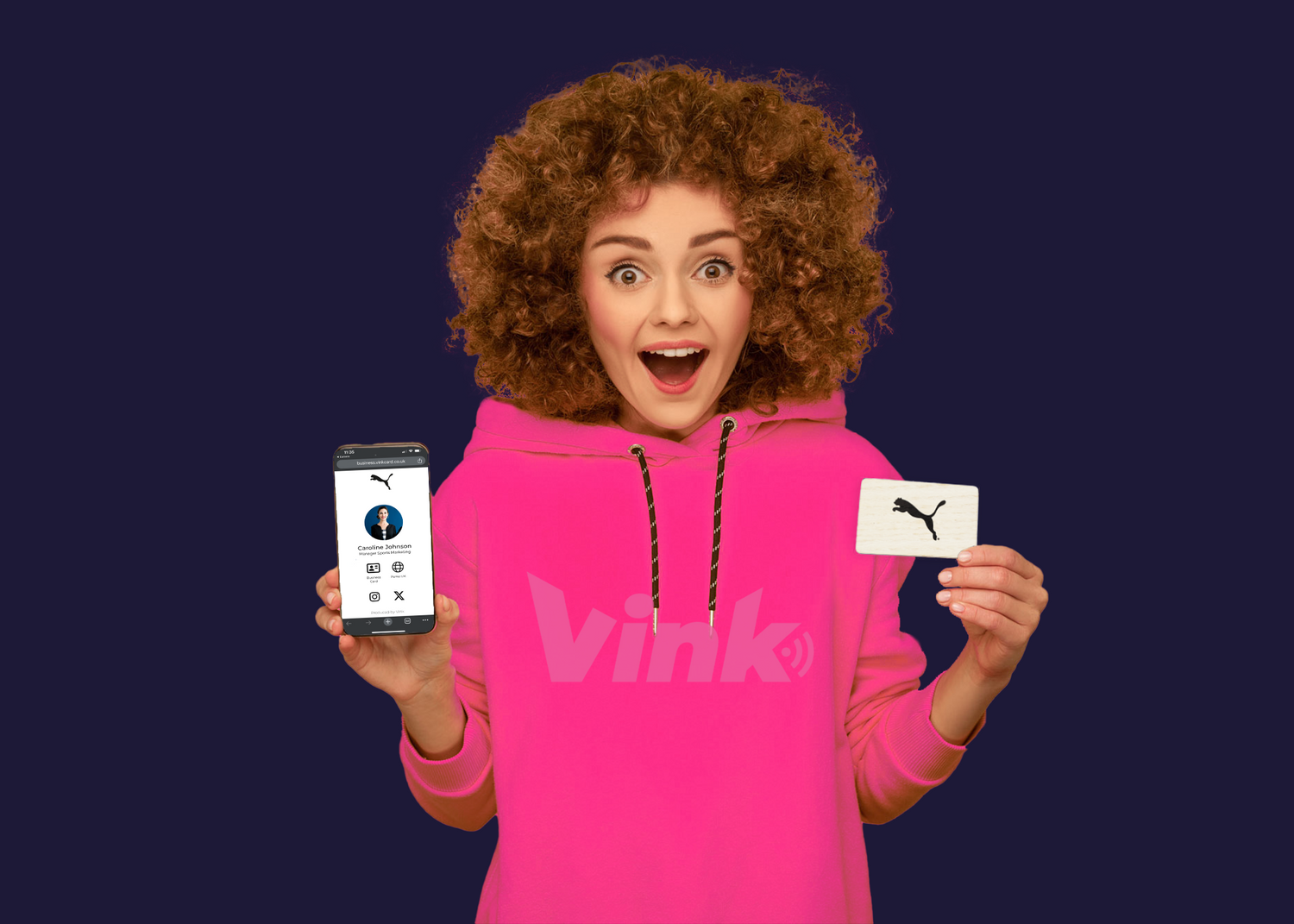 Vink Card: Transforming the way you network.
Vink Card is a pioneering company that specializes in revolutionising traditional networking and information sharing with the power of NFC (Near Field Communication) technology. With a commitment to making a lasting impression and facilitating efficient connections, we've reimagined the business card as a dynamic tool for the digital age.
Our Mission at Vink, is to simplify and enhance the way professionals connect and share information. We aim to provide a modern, tech-savvy solution that bridges the gap between physical and digital networking, ultimately fostering more meaningful and productive connections.
Our Services:
Smart Business Cards: We design and produce NFC-enabled business cards that allow individuals to share their contact information, social profiles, and other relevant details seamlessly with a simple tap of a smartphone.
Custom Branding: We understand the importance of making a memorable first impression. Our NFC business cards can be customized with your logo, colours, and unique design, ensuring that your card reflects your brand identity.
Analytics and Insights: With our technology, you gain access to analytics that provide valuable insights into how and when your card is being used, helping you understand your networking reach and effectiveness.
Eco-Friendly Solutions: Our commitment to sustainability means that our cards are not only cutting-edge but also environmentally responsible, reducing the need for traditional paper cards.
Why Choose Vink?
Innovation: We're at the forefront of the digital networking revolution, harnessing NFC technology to empower professionals to connect in a whole new way.
Convenience: Say goodbye to the hassle of manually inputting contact information. With a simple tap, your details are instantly transferred to a new connection's device.
Memorability: Stand out in a crowd with a modern, tech-forward approach to networking. Vink cards make a lasting impression.
Eco-Friendly: Contribute to a greener planet by reducing the need for paper business cards and their environmental impact.
Join us in the digital networking revolution, where traditional business cards become smart, memorable, and eco-friendly.
Vink - Redefining how you connect in the modern world. Experience the future of networking with us.