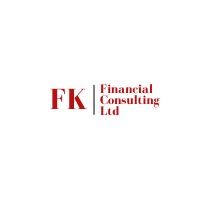 FK Financial Consulting Limited
Stand: B1160
| Accounts
| Business Services
| Business Support
| Company Formation
| Consultancy
| Payroll
FK Financial Consulting Limited (FKFC) is a UK registered financial consultancy company based in London.
If there's anything we've learnt from Covid-19, it's the importance of maintaining a strong immune system and a balanced physical and mental wellbeing. But as business owners and entrepreneurs, we learnt the importance of the financial health of our business and how crucial it is. A business's financial health is the fundamental key in leading a successful and profitable business and it determines the business's ability to meet its daily needs and tackle financial emergencies.
The pressure that comes with owning and operating a sustainable profitable business is second to none. And often, the financial health of the business is not given the attention and care it needs. This has led to so many businesses going under within a few months or years of operation.
Here, at FK Financial Consulting Ltd, we understand the crucial role the financial health of the business plays. Hence, we help our clients with their accounts and produce monthly or quarterly management accounts, analyse their numbers - accounts, have regularly meetings (weekly or monthly) with them to explain our analysis. We often develop strategies and guide them in the execution of the strategies with the aim of helping them reduce operation costs and increase profits.
We also help our clients with their HMRC tax filings and present their cases at Companies House. Some of these services include Corporation Tax, Self-Assessment, PAYE, VAT, Construction Industry Scheme (CIS), Confirmation Statement, etc.
We offer different packages and bespoke services our clients can choose from, based on their requirements. Our prices reflect the requirements and size of the business that our clients present to us.
Our proven model is both functional and attractive to a diverse range of clients from financial services, charities, entrepreneurs, governmental agencies among others, who aim to achieve sustainable development, empowering youths, alleviating poverty and facilitating economic development whilst still making and maintaining a reasonable amount of profit and growth.