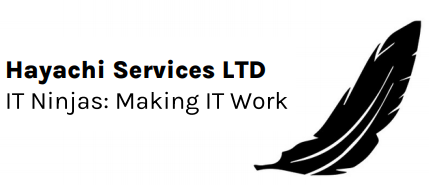 Hayachi Services
Stand: B1248
| Computing
| Consultancy
| IT
| Security Solutions
| Software Development

At Hayachi, we're all about doing things differently, and we like to think that there's a little bit of our personality in everything we do. Our customers love our positive, forward-thinking approach, and we hope you will too!
Founded in 2017, Hayachi Services is an IT Consultancy which works with organisations of all sizes across the UK. Our wide-variety of clients include leading international law firms, global financial institutions, developers, retro-game stores and more.
News
With the growing number of cyber-crimes today, protecting your operation is an evolving and challenging task. Investing in and managing a Security Operations Centre (SOC) is crucial.

Many IT Security experts use a certain turn of phrase and we echo it: they only need to be lucky once, we need to be lucky all the time.
Products
A cyber attack is one of those things you tell yourself could never happen to you. In reality however, the threat is very real, and as cyber criminals and hackers become better-equipped and more sophi ...

Did you know that 60-80% of a company's average IT budget goes into keeping legacy technology running?  There's never a bad time to give your IT infrastructure a tune-up - in fact, refreshing your IT ...