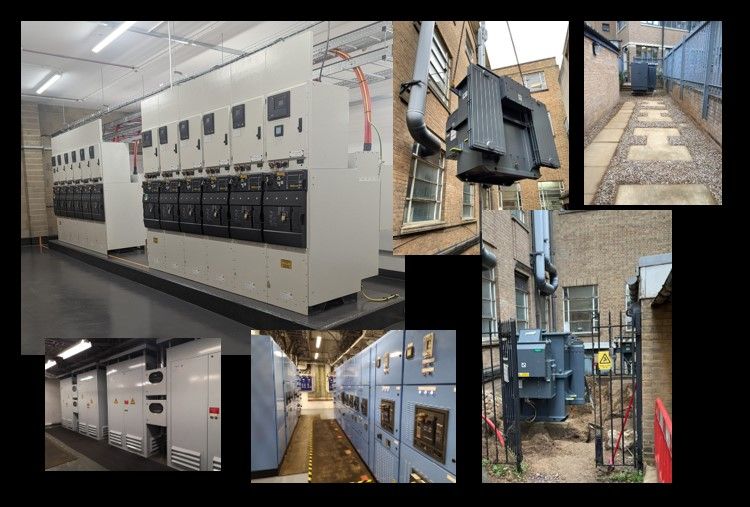 Midlands Power Networks Ltd are a full turnkey company from Distribution Network Operator (DNO) to your kettle!
Full project management; whether you require new, replacement or alternative High/Low Voltage, solar, wind and/or EV charging solutions. And once we have completed an installation, we can offer a full maintenance package to keep you compliant, safe and protect the longevity of the installation/upgrade.
With over 500 years collectively in all aspects of electrical installation and maintenance we have the knowledge, experience, and ability to ensure a smooth and on budget project. We understand all the jargon, so you don't have to!
Our quality, attention to detail, professional, highly skilled site teams and the operational support mean that not only do we regularly get recommended by our customers, but we continue to secure repeat business. Some of our customers are still returning to us as their preferred supplier since our first project in 2004!
We have worked in all industry sectors
Energy/Generation, Industrial/Commercial, Food & Beverage, Horticulture, Dirty & Clean Water, Secure sites, retail, health, agricultural, aerospace and Tier 1 construction and we continue to grow and add to our portfolio of customers. We pride ourselves, not only on our ability to continually adopt new technologies and ensuring our employees continue to have personal development, but to adapt our working practices to the ever-changing needs of our customers.
Whether it is an upgrade or new install we can provide you with full design study, sourcing, civils, install, test and commission and aftersales support. We believe in building lifelong relationships!
We work with a broad range of customers, and we can adapt our process and consultation on Transformers, Switchgear, Power Factor, battery storage to suit everyone's needs.
Power in your hands!