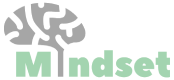 Mindset
Stand: B582
| Business Compliance
| Business Planning
| Business Support
| Coaching
| Consultancy
| Fulfillment
| Health & Safety
| Human Resources
| Training and Development
| Wellbeing
Established in 2017, Mindset was founded by Ellice Whyte, an accredited business psychologist with a master's degree in Psychology and further training in counselling and education. Ellice is a graduate member of the British Psychological Society, a Principal Practitioner of the Association of Business Psychologists, and is completing a doctorate investigating how to improve staff confidence supporting mental health and how that impacts business outcomes. Ellice is highly accomplished in her profession which has seen her support a variety of organisations across the world.
Business psychology is the study of improving working life. It uses social scientific methods to study people, workplaces and organisations to better align their needs, creating healthy, productive and mutually beneficial relationships between people and organisations. We can help you understand your current wellbeing needs and improve staff attitude, workplace culture, productivity, staff retention and sickness absence at work with our evidence-led interventions.
Ellice is passionate about cutting the jargon around business psychology and strives to make our work clear and easily applicable. Whatever the size, or the stage that you are at with your wellbeing journey, Mindset will help with solutions to improve and sustain good mental wellbeing through developing a mental health strategy for your organisation with minimum disruption and maximum impact.
We are incredibly proud of the reputation we've built over the years, for both the quality of our services and the expertise behind their development. We truly care about people's health and wellbeing and always strive to engage, educate and empower an organisation to embed best practices, make a real-life impact and reach their full potential.