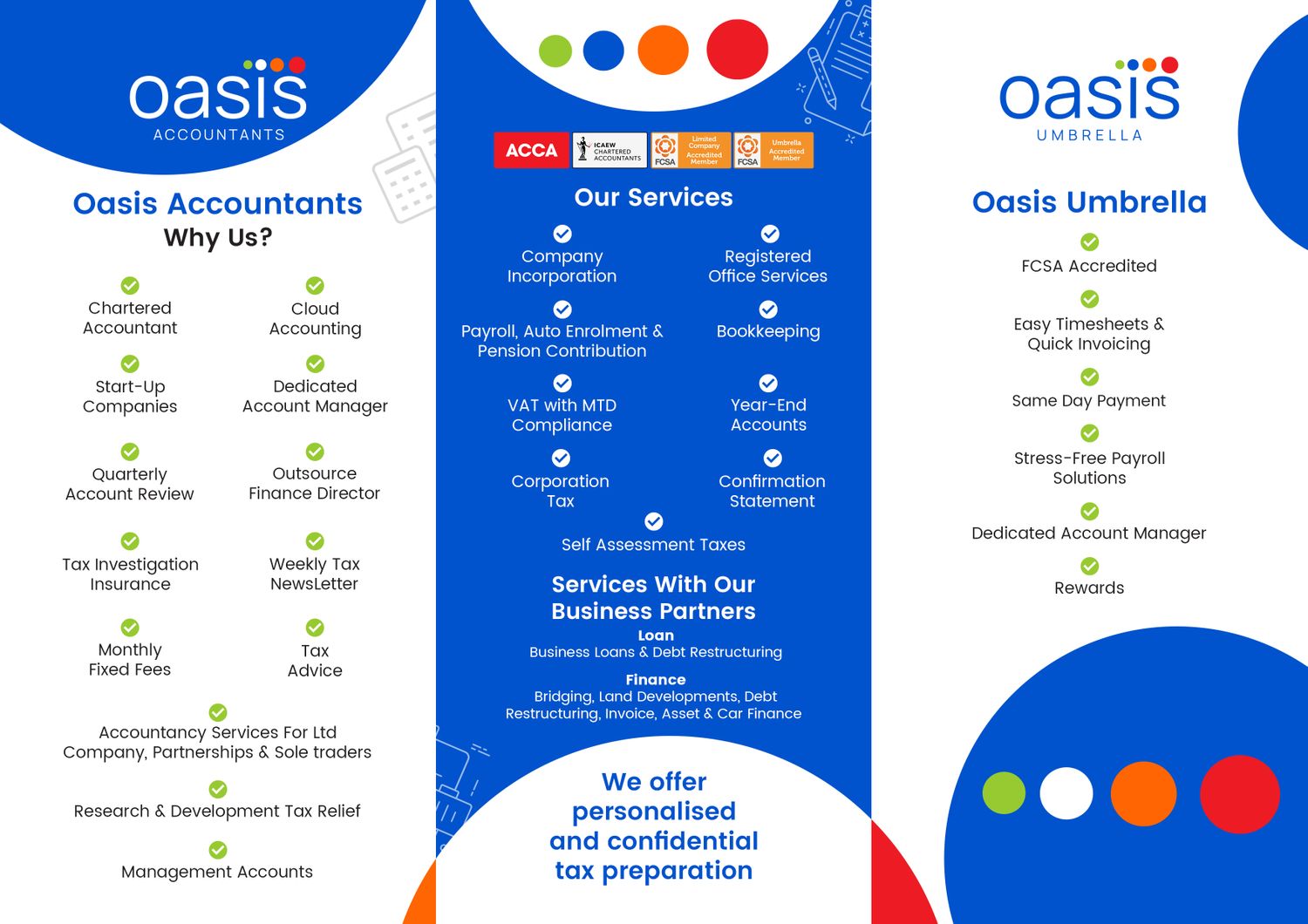 Welcome to Oasis Accountant's location in the London, Chiswick Business Park. We also have locations in Bromley, Kent, Wellingborough, and Bishopsgate.
Our goal is to offer businesses stress-free accounting and tax services. We use most recent software and technology, Cloud software and applications. We provide all essential and customised accounting solutions for start up, SME and growing business.
We offer a wide range of accounting services as chartered accountants in London, including process standardisation, automation, business and tax consultation, end-to-end Limited Company compliance management, and tax planning.
Once you've joined our team, a skilled client manager will be assigned to you to take care of you and make sure your finances are handled properly every day.
We're always reachable by phone (or video call) if you need us, and we'll give you a call on a regular basis out of courtesy to check in on how you're doing.