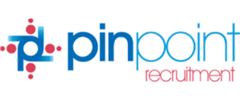 Pin Point Recruitment provides temporary, permanent and bespoke, on-site, managed service solutions to some of the country's leading brands in food, warehouse distribution, e-commerce and automotive industries. As specialists in both large scale recruitment as well as unique, individual projects, we adopt a strategic partnership approach with all our clients.
Along with these industries, and with a network of branches covering the UK, we also provide a professional, dedicated service to the health & social care and education sectors along with an executive recruitment division.
Working hand in hand with our internal training division to further enhance our recruitment solutions, we support candidates with training and development programmes designed specifically to meet not only their needs but those of our clients.