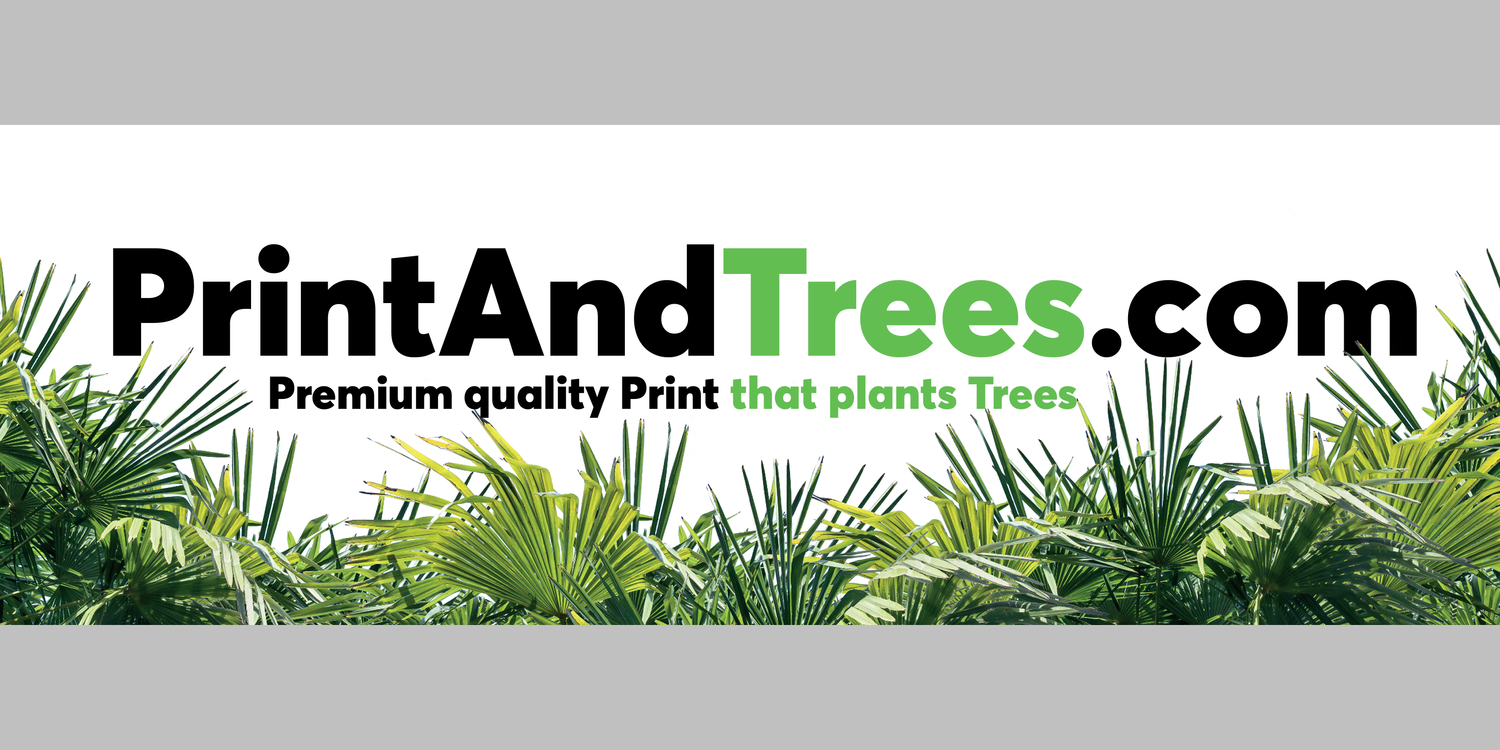 We supply premium quality print, all with low prices and a minimum of 2 trees planted for every product sold. This really is feel good print!
At Print And Trees we provide a perfect mix of quality, value and environmental stewardship. With a deep commitment to sustainability, we've embarked on a mission to make every print count not only for our clients but also for the planet. For every product we create, we plant trees, symbolizing our dedication to giving back to nature. Every order for brochures, banners, or business cards becomes a seed of change, contributing to reforestation efforts, reducing carbon in the atmosphere and combating deforestation. Through this initiative, we're not just crafting exceptional print materials; we're nurturing the earth, one tree at a time. We want to plant a million trees and by choosing us, you're not only investing in top-quality prints but also joining a movement towards a greener, more sustainable future. Let's print with purpose and leave a lasting legacy, both in print and in the lush green landscapes we help cultivate.
Visit our stand at The Business Show and we'll plant you a tree*.
Also look out for our special deals only available at The Business Show.
*To plant a tree for you we'd want to add you to our mailing list so we can share our journey and our offers with you.