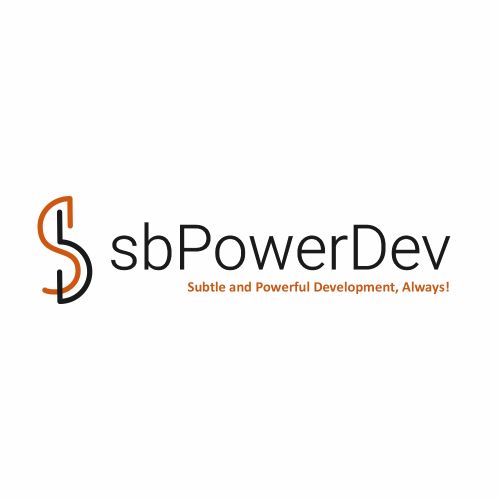 sbPowerDev
| Artificial Intelligence
| Digital Transformation
| IT
| Software Development
| Web Services

sbPowerDev: Your Guide to Innovative and Cost-Effective Solutions for Microsoft Products
At sbPowerDev, we are a team of Microsoft Certified Developers and Trainers who are passionate about helping businesses increase productivity and achieve more on a daily basis. Our motto is "Subtle & Powerful Development, Always!" and we strive to deliver on this promise through our innovative and budget-friendly solutions.
In addition to our dedicated resource(s), agile developments, self-sustaining products, and extended warranty option, we also offer support and development packages that provide multiple tools and services support under one package. With our support and development packages, you can choose how many hours of support you need per month, making it easy to get the help you need when you need it.
Why Choose sbPowerDev?
Dedicated Resource(s) for personalized attention to your needs
Agile Developments that incorporate your feedback at each stage for maximum satisfaction
Self-Sustaining Products that can evolve with your business needs
Extended Warranty Option on all products and services for added peace of mind
Support and Development Packages that offer multiple tools and services support under one package, with flexible hours to suit your needs