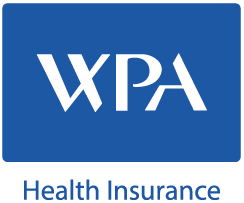 WPA Health Insurance
| Accounts, Banking & Financial Services
| Business Services
| Employee Wellbeing
| Human Resources
| Insurance
| Payroll
WPA are a specialist UK not-for-profit health insurer offering award-winning health insurance solutions to individuals, families, self-employed and companies of all sizes.
We place our customers at the heart of all we do and with expertise built up over more 120 years we are passionate about helping our members which is why our customers consistently rate us 5-stars for service.
Health insurance is designed to cover the costs of private healthcare, from consultations with diagnostic scans and tests through to treatment. Having a health insurance policy gives you peace of mind that you or a family member will have access to the very best treatment at a time and place that is convenient to you. Health insurance, or private medical insurance (PMI) as it is sometimes known, may be provided by a company to their employees or it can be purchased on an individual or family basis.