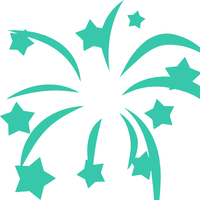 Social Fireworks Ltd
Stand: B1612
| Advertising
| Business Services
| Consultancy
| Networking
| Sales, Marketing, Branding & PR
You have 0.2 seconds to grab attention online - how is your social media marketing grabbing that attention?
Whether you're a digital dinosaur, a silver surfer, an Instagram Influencer, we can help you get your business to where it needs to be using social media marketing.
From recruitment solutions, to lead generation, launching into new markets or new countries, we have a range of targeted, stress-free solutions that our UK team can deliver in house. If you need a professional marketing extension to your business - that's us!
We specialise in Facebook, Instagram, LinkedIn, Twitter, YouTube & TikTok.
Enjoy our case studies and 5-star Google reviews on www.socialfireworks.co.uk or reach us at 03300 557 523.