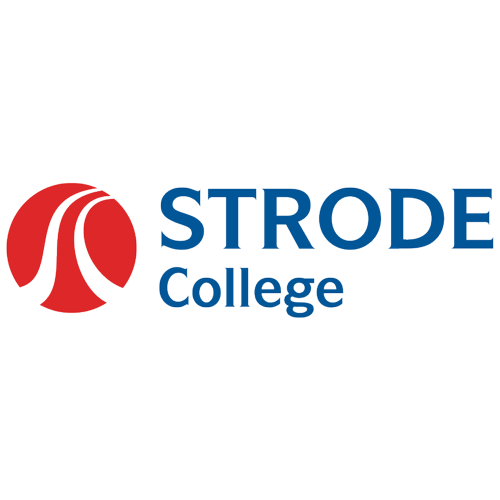 Strode College
| Business Services
| Coaching
| Training and Development
| Training and Motivation

Ofsted Outstanding Strode College is based Street, Somerset. We are working jointly with ELA Training delivering apprenticeships in Hospitality, Childcare, School Business Professional and Management. We also deliver nationally, IT apprenticeships and Rail Track Operative Level 2. We are the third largest provider of Traineeships nationally.
Our Employer Engagement Team has a substantial track record of working with businesses locally and nationally to meet their needs for workforce training and continuing professional development.
We seek to build enduring partnerships with our business customers, creating a lasting relationship that provides possibilities for individual progression from Entry Level to Foundation Degree qualifications. We are proud of our ability to adapt and develop programmes to meet employers' needs.
We work with people in employment and those wishing to return to work and as well as offering a fixed programme of courses throughout the year.
Contact Suzie Drew - Employer Engagement - 01458 844 419 / 07967 773 707 email sdrew@strode-college.ac.uk
www.strode-college.ac.uk/