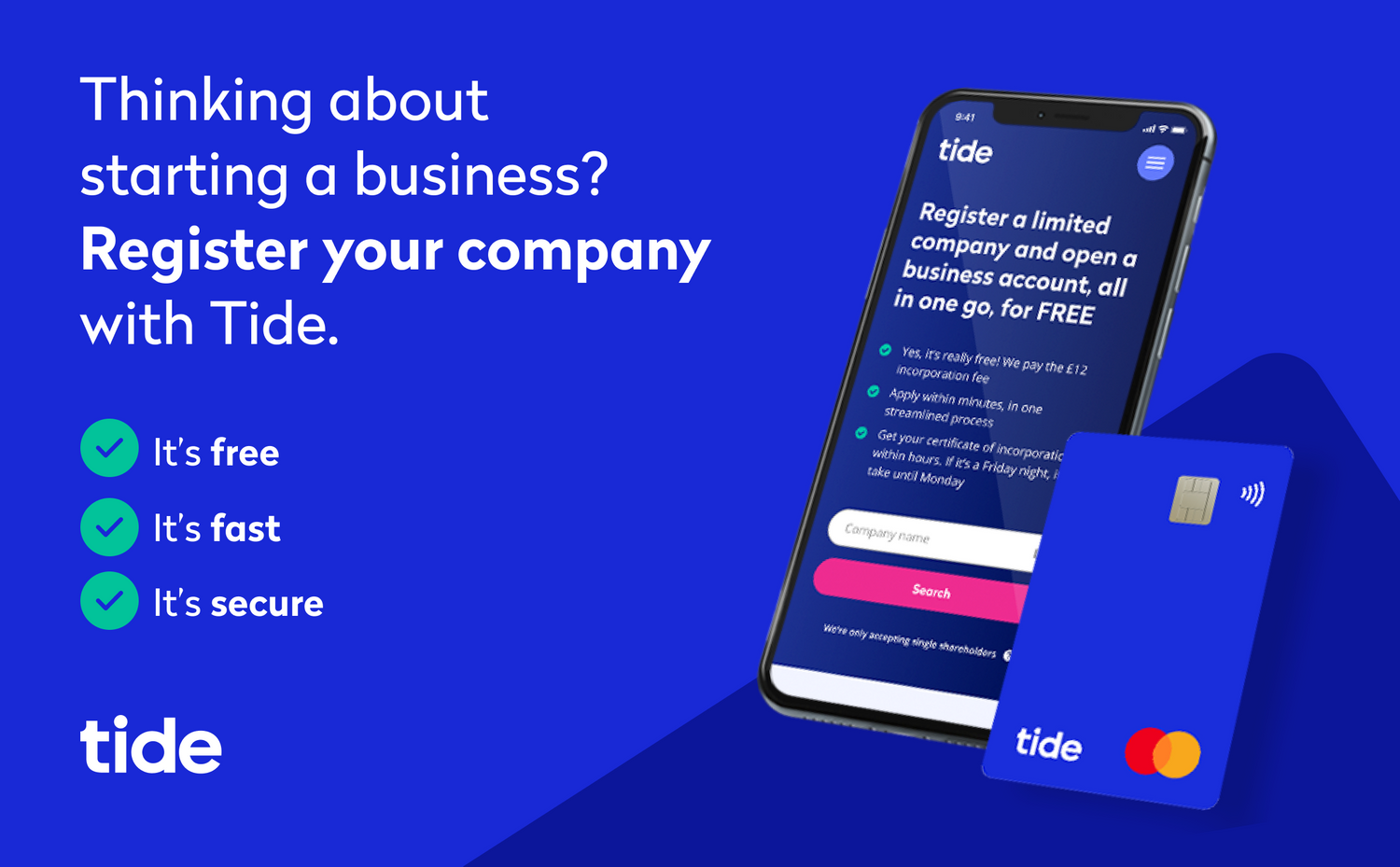 Register a limited company and open a business bank account, all in one go, for FREE.
Tide is used by over 350,000 businesses. We are on a mission to help save business owners time (and money) on their banking and admin.
We register your company and open your business account for FREE in four easy steps. We'll take care of your company registration fee – plus, there are no monthly fees for your account. Your business account should be open in minutes, and your company is usually registered the same day. With Tide, all your business account needs are in one app, which is packed with features to save you time and money.
We make expenses easy; you can upload receipts, auto-match them to transactions, and it's all stored digitally.

You can create and pay invoices, organise your money with multiple accounts, tag transactions with your own labels – it's all in there.

Tide is loved by accountants too, you can sync with your accounting software or give your accountant read access to make bookkeeping a breeze.
Tel: 01277284499 to speak with our Business Support team.
Website: www.tide.co
News
Business banking provider Tide reached a fundraising milestone this morning, with news of its $100m funding round led by Apax Digital Fund, leaving Tide with a valuation of $650m (or around £468m).