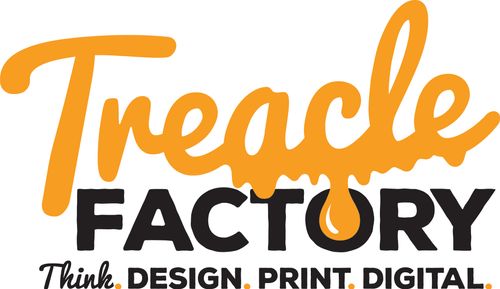 Treacle Factory
| Business Services
| Graphics/Signage
| Sales & Advertising
| Web Services
| Workwear and Promotional Clothing
Hello.
How can we help you?
Marketing isn't easy. You need to do more, spend less and deal with deadlines that just seem to keep coming. Do you feel like you're supposed to be a digital marketing guru, creative genius and production expert? And all at the same time?
We are here to help. We've helped hundreds of businesses to promote themselves better online and offline – on brand, on budget and on time.
You need people that understand you, your brand and your business goals, that can take some of the marketing burden from off your shoulders. Think of us as your secret weapon, a team of digital marketing, brand stylists and print experts all in your corner and ready to help when you need us.
Everything is about you. We care about you and the success of your business. We will always tailor our approach to suit what you need, and we are always on hand to help with any project big or small.
Give us a call and let's start talking.