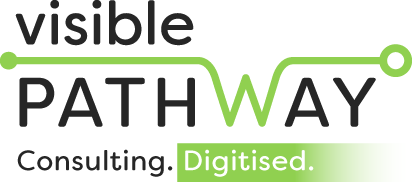 Visible Pathway Ltd
Stand: C370
| Business Services
| Business Support
| Consultancy
| Leadership Consultancy
| Professional Coaching
| Training and Development

Visible Pathway is to consulting what e-learning is to education.
Smaller business can't afford consulting support in order to improve. Improvement knowledge is out there, but we can't access it because consultants charge for their time and they're not cheap.
We build improvement projects which are delivered totally digitally. Get world-class consulting support without paying world-class consulting fees.
News
We share the 5 key areas that you can change now to survive any crisis. Every SME is facing issues due to the pandemic, but they can be particularly acute for B2B companies.

We give you 7 things to do to get more B2B sales. Discover how to prepare for sales in the same way that a successful fly-fisher does to catch lots of fish.