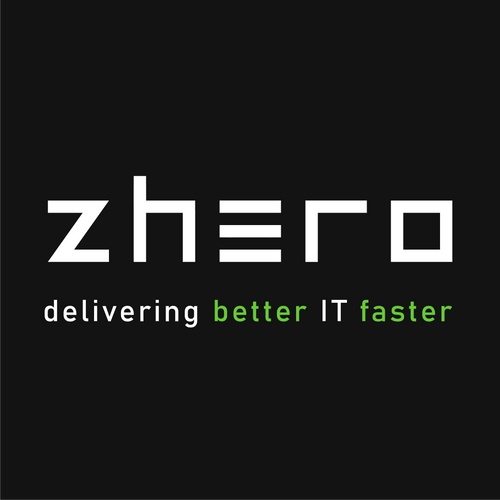 Zhero
| Business Services
| Business Transformation
| Digital Transformation
| IT
| Software Development

At Zhero we provide end-to-end business cybersecurity and IT support to industry sectors across the UK and abroad. Founded in London in 2006, our clients consider Zhero as their bolt-on cybersecurity and IT support department.
We are proud to have worked alongside brilliant minds such as WeWork, Edmond De Rothschild, Energy UK, Smart Energy GB, and the Federation of Master Builders. Furthermore, we have an established partnership with City, University of London, collaboratively working on R&D projects with Professor Raj, Zhero's Head of R&D and the university's Director of the Institute for Cybersecurity.
To this end, Zhero is considered a one-stop-shop for the IT needs of SMEs and offers services that go way beyond cybersecurity. These include AI and automation, cloud solutions, a 24/7 helpdesk, data backup, regulatory compliance strategies, and employee training. The company enjoys an 87% client retention and is in the top 3% of IT providers in the UK.
How do we do it?
Zhero's USPs – our secret recipe for success – are envied far and wide.
- Speed stuns - We apply a 'Zhero Wait' guarantee to all our clients, all of whom are stunned by the speed at which IT issues are resolved.
Help with third parties - We remove the blame-shifting culture, and deal with your third-party suppliers on your behalf, giving you a simplified jargon-free experience.
We are not robots - Our AI-driven customer experience platform is managed by real humans. 'Zhero Wait' without losing the personal touch.
Pioneering IT blueprint - To crush IT chaos and maintain order we follow clearly defined processes that have been trialled and tested for over 15 years.
- Private bank-grade experience - Each client is assigned a dedicated team consisting of an engineer, a technical specialist and an account manager with superlative technical know-how.
Head-knowledge chaos - With our custom-developed ERP and bespoke client portal, we strike out the head-knowledge factor. All systems are set up and maintained on first-world principles and standards.
How we deliver - Simplified IT delivery with dedicated departments and 24/7 support
Handpicked - We have a handpicked team of world-class technology partners and high-performing IT professionals aligned with our values. We even handpick our customers to ensure perfect alignment.
As technologies change and improve, so do we. As such, investment in research, development and innovation is embedded in its mission. This includes empowering SMEs to focus on what truly matters by expertly tackling their complex IT issues. And while some technologies like AI are developing at breakneck speeds, Zhero is always cognisant of any inherent cybersecurity risks.
"We need to embrace technological change but the basics remain the same – secure your network and protect and backup your data." – Izak Oosthuizen, Founder & MD, Bestselling Author.
At Zhero, we are committed to revolutionizing the SME sector by providing the services and products of a global market leader. Whatever your sector, size, or growth rate, we deliver better IT faster, at any scale – with zero quality compromises.
We strive to make the Zhero brand synonymous with excellence. We hope that one day when people think of IT solutions, their thoughts will instantly turn to Zhero. With cutting-edge technology and unparalleled customer service, Zhero sets a new benchmark for IT support and cybersecurity.