Engage for Success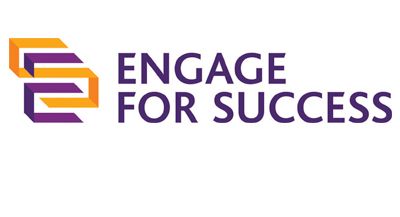 Engage For Success is a growing, dynamic, voluntary movement promoting employee engagement as a better way to work that benefits individual employees, teams, and whole organisations, inspiring people and workplaces to thrive.
The work of Engage For Success helps individuals and teams champion employee engagement in your organisation. We provide practical tools and ideas based on research and best practice. We drive forward thinking about employee engagement, and provide evidence, case studies and points of view about how it drives performance and productivity to achieve organisational and individual growth.
Engage for Success and its network of volunteers and supporters are working to support organisations to enable employees to give their best each day, so that each day is a great day at work. We want to support and showcase workplaces in the UK that are thriving, growing and developing through the commitment, energy, and creativity of the people that work in them.