Omni Local Business Networking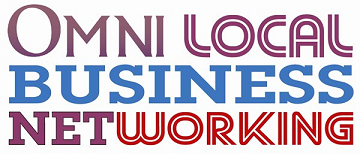 OUR MEETINGS ARE RUN BY OUR MEMBERS AND BUSINESS OWNERS!

Omni Local Business Networking is a vibrant, energetic, growing community of like-minded local business owners, spread over a wide range of different professions or trades, who have a wealth of experience and expertise, working within a network to pass business, connections and advice to each other. Not only will you find new clients/customers, but you will find trusted, local professional suppliers and services. All this is GUARANTEED!

When you visit any of our meetings you will feel a warm welcome and you will have a chance to present your services or products to everyone in attendance.

Even as a non-member you can stay after the meetings and attend one of the FREE seminars held by one of the network members. You will learn new tricks and tips on how you can develop your business skills and make some changes to help your success and even save you money!

Please note we offer discounts to nonprofit and charity organisations.